The following matches of the qualifying tournament for the 2022 World Cup were held. The Danish national team demolished Israel from the field. The result looks surprising, since earlier the Israelis beat Austria, scoring five goals, and today they conceded five. Denmark has six consecutive wins in its group. The team has 18 points and has guaranteed itself a ticket to the World Cup.
Also, in this group, Scotland beat Austria on the road. Now the British have settled on the second line, but Israel and Austria still have chances.
In Group D, France beat Finland. Antoine Griezmann scored the double. The goals allowed him to approach the record of Thierry Henry.
Kazakhstan also presented a small surprise. A modest team managed to take away points from Bosnia and Herzegovina on the road.
In this group, France has 12 points and is the first. And then the crazy density. Ukraine has five points and second place together with Finland.
DENMARK – ISRAEL 5:0
AUSTRIA – SCOTLAND 0:1
FRANCE – FINLAND 2:0
BOSNIA AND HERZEGOVINA – KAZAKHSTAN 2:2
In the other group, the Netherlands did not spare the competitors from Turkey in the face-to-face meeting. Even in the first half, the irrepressible Depay made three practical actions. He scored a double and made an assist.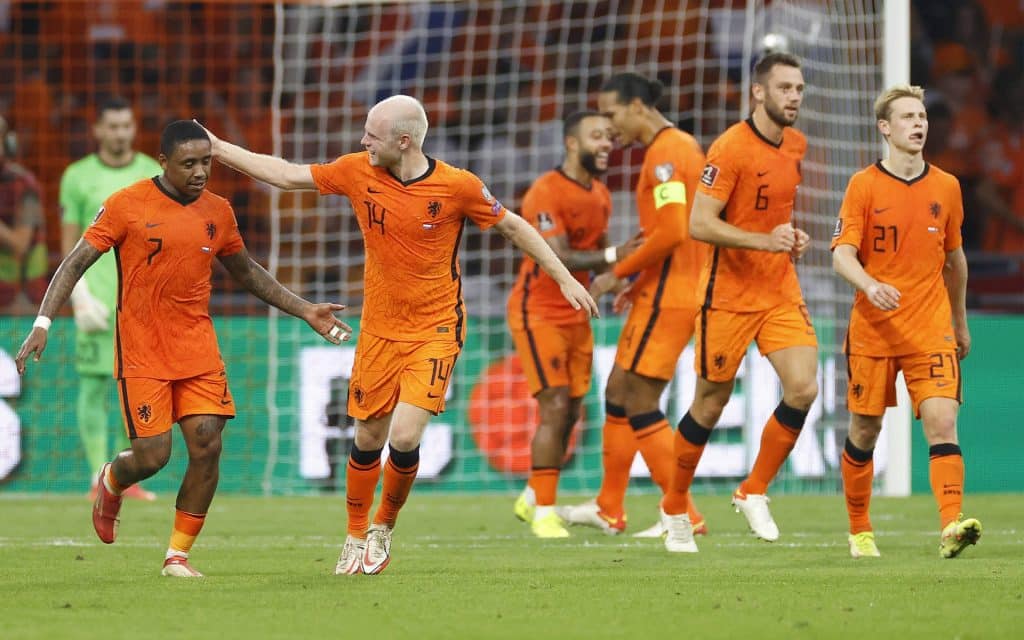 In the second half, the Turks already played ten times. Seunju was sent off in the 45th minute. Even Gus Thiel scored. In addition, Depay scored a hat-trick.
In another encounter, Norway destroyed Gibraltar. It was Holand's evening. Hat-trick for the Norwegian.
Two leaders were determined in Group G. The Netherlands and Norway have 13 points each. Turkey scored 11 points.
NETHERLANDS – TURKEY 6:1
NORWAY – GIBRALTAR 5:1
MONTENEGRO – LATVIA 0:0
FAROE ISLANDS – MOLDOVA 2:1