Former Manchester United manager David Moyes has given warning to the leaders of La Liga for the upcoming clash on 31st Jan. The Spanish club Real Sociedad manager spoke few words in press conference which would be taken seriously by the Madrid manager Carlo Ancelotti. David Moyes believes that his team has the potential to beat Los Blancos in upcoming clash of Liga BBVA that is to be played at home ground of the vikings.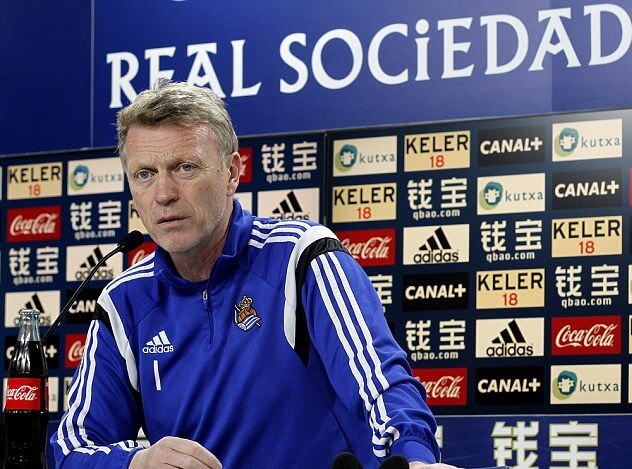 Real Madrid already faced defeat at the hands of whites and blues in first leg of this season, but Moyes was the not manager of the club. Under his management, his side made victory against Barcelona by 1–0 that redirects they can do so against the whites.
Related: Real Madrid vs Real Sociedad
In a press conference, David Moyes said "Beating Barcelona, I hope that's a message. I hope it says, this is what he can do, this is where David Moyes works and he's done it with a side which would be expected to do it."
"May be that's the reason I got the United job because I won a lot of games at Everton that we weren't expected to. It wasn't done with a lot of cash but over a long period while trying to grow the club."
He also spoke what his strategy was against Barcelona when he defeated the Catalans. "When I had watched them, I knew you couldn't play them without having numerous midfield players. Because they want to play through the middle you have to make sure you are compact. At times, their combination play was so good and they do have the ability to go wide and round you but tactically we worked on staying tight and compact to force Barcelona to make more mistakes."
There was a time when Real Sociedad were at the bottom of the table in this season of La Liga. That was the reason why the club signed a new manager for the Spanish club. And it worked well for them. Moyes did whatever he could and now they are currently at eleventh spot in current standings of La Liga 2014–15 after 20 match days.