The former England professional football player David Beckham has been voted as the best male beauty inspiration. The player who is known as the fashion icon of England is still touching hearts of billions across world wide. At the second spot, George Clooney is there in the research compiled by lastminute.com. Earlier, there were some rumors about his debut in Hollywood movies. According to his wife Victoria Beckham, "David Beckham is fit for the role of James Bond's upcoming movie".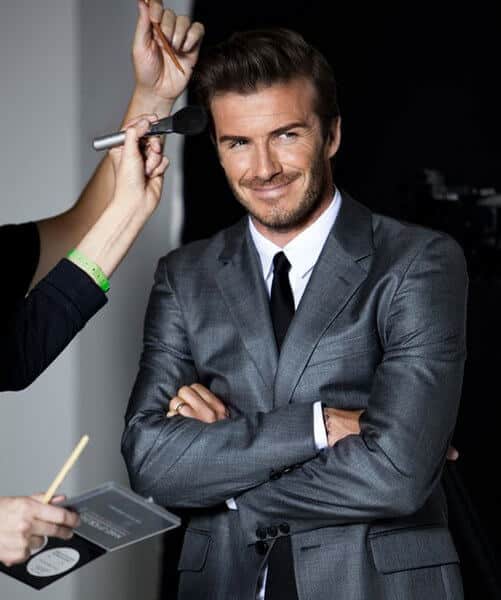 Research have revealed that a third of men get a beauty treatment more than once a month, with popular treatments including professional shavings, massages, facials, sunbeds and pedicures. You have probably seen the portrait of Beckham at hair dressing salon as his fans still likes to copy his haircuts that he used to. Andy Penniceard, who owns spa Privet Body stated that, "The research from lastminute.com only highlights what we have been witnessing in the salon. An increasing trend for men taking more care of their health and appearance." Read also: David Beckham Hairstyles It was also revealed that the top reason men listed for taking a mini trip to the spa or salon was for a 'pick me up', or before an event where they aimed to impress, such as a job interview or a first date. Beckham have defeat George and Hollywood actor Brad Pitt in the competition of best male celebrity beauty inspirations. Given below is the list of top 5 male beauty inspirations List of Top 5 male celebrity beauty inspirations
David Beckham

George Clooney

Brad Pitt

Benedict Cumberbatch

David Gandy
Generation Vain has officially arrived, new research suggests, with men increasingly finding inspiration from stars such as David Beckham and George Clooney when it comes to their beauty regimes.