Dani Alves put the medal on top of his head and stuck out his tongue — the usual behaviour of a 38-year-old football player who is still a teenager at heart. Then, finally, he achieved his goal: Brazil beat Spain in the Olympic final in Yokohama, and Alves added another trophy to his collection.
While he was celebrating, Alves still understood that he would soon return to Brazil, where journalists would no longer ask about the Japanese triumph. There is something else on the schedule here.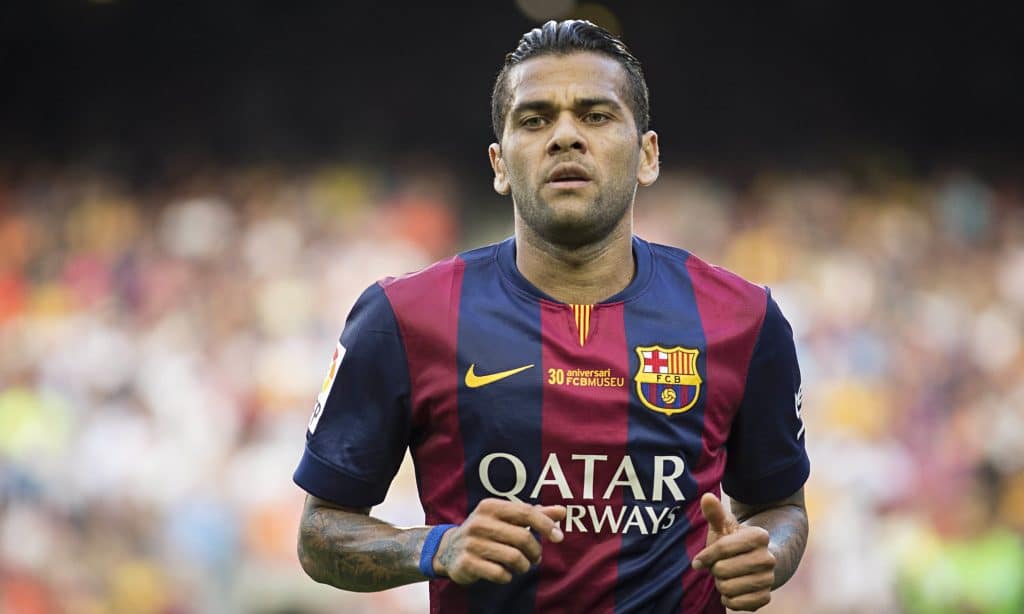 There were heated discussions on television and in newspapers about what was happening with Alves and Sao Paulo. Many were offended that he went to Japan and left his team, which was holding essential matches. When he first came back, it was a beautiful reunion story of a fan who had always loved his club. Now, two years later, his relationship with the "tricolour" has finally deteriorated.
"Sao Paulo has let me down many times-" Alves said with a medal around his neck. ‑And I never have."
That's how he looks at things. And he's partly right. He signed the contract in August 2019, and now, due to financial difficulties, his agreement is being violated by not paying his salary. He was let down. But this does not mean that the footballer himself is "white and fluffy".
Alves angered his fans, having left the team in the middle of the season only to amuse his ego. Although he calls himself a fan, he promised to "fight" for the team but how did he do it in Japan? And why discuss money here again?
On Instagram, the biggest fan club, torcida organizada, accused Alves of "abandoning" the club. Fans even demanded that the veteran's contract be terminated.
It remains only to understand how it happened.
Two years ago, the signing of Alves was considered an absolute triumph. Having left his homeland in 2002, the defender became a world-class star and a legend of one of the world's strongest teams. In 2019, he was recognized as the tournament player at Copa America, and it seemed that the return turned out to be triumphant.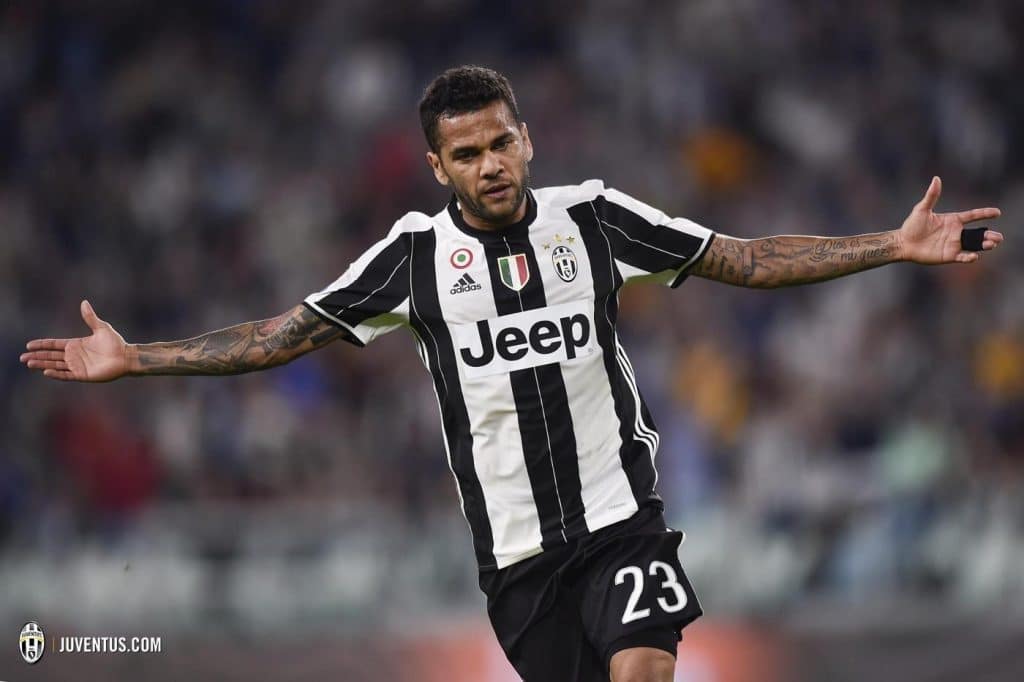 How not to love him: Alves openly expressed his love for the club and promised to return it to its former greatness. Kaka and Luis Fabiano handed him a T‑shirt with the tenth number at the presentation, and 45 thousand spectators chanted his name.
A lot was expected of him, but sceptics already sounded the alarm: they knew how incompetent the people at the top of the football hierarchy in Brazil were. Sao Paulo has not won anything since 2012, and during this time, the club has accumulated vast amounts of debt. So where did they get the resources to pay Alves one and a half million Brazilian reais a month? This is an inhuman salary.
Where does the money come from? President Leku promised that the "partners" would pay part of the amount — a formal go-ahead in Brazil. But, unfortunately, this scheme rarely works. Only DAZN was ready to sponsor the star, but negotiations broke down at the very beginning.
Well, anyway, Sao Paulo got a top-level player, right? In short, yes. Alves on his right flank has always made teams stronger — he is an intelligent player who can motivate others. But he is used to playing on the perfectly trimmed fields of Europe and not on the exhausted brownish glades of South America, where players are much weaker than him. So when he was good, he was good. But when there were downturns, they were downturns that he never had at Barcelona or PSG.
In the new team, Alves became a midfielder — or box-to-box. Or even the classic "ten". In the first match, he scored the winning goal. After that, he was not bad, but no more. As a result, Sao Paulo finished the season in sixth place.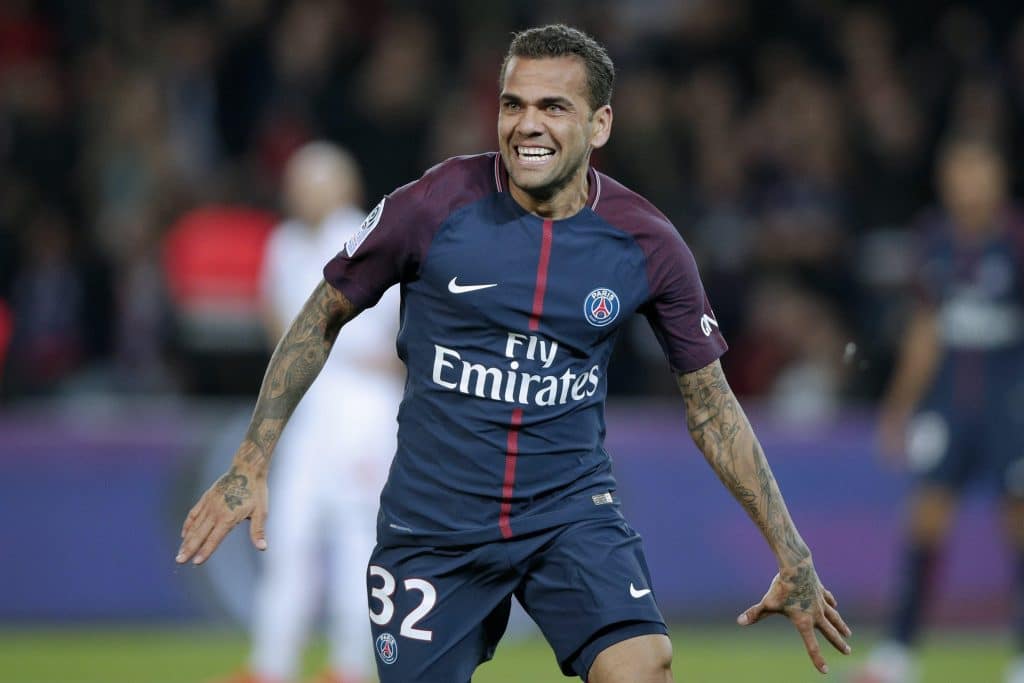 2020 started difficultly. The team was barely moving its legs — as was Alves. And then the pandemic struck, which dealt another blow to the already weak bank of the club. When football returned, the Tricolours immediately crashed out of the state championship, defeated by an outsider. It was no better in the Copa Libertadores, and in September, we managed to win only one match out of five.
Meanwhile, Alves' party photos appeared on Instagram, which staged a party immediately after the defeat by River Plate in the Copa Libertadores. Then the player was still recovering from a hand injury, but his relationship with the fans deteriorated. Soon they appeared at the training base, singing the words "how nice it would be if Dani Alves dumped back to Bahia," that is, in the state where the footballer was born.
But a little time will pass, and the tone of the stands will change. Alves will return, and Sao Paulo will come to life and even climb to the top of the standings. Finally, there was natural optimism that the trophy drought would end, but the unlucky team was waiting for a crash again. She dropped to the fourth line, and coach Fernando Dinis will be pointed to the exit.
It was only in 2021 that the victory was achieved — thanks to coach Hernan Crespo. But Alves missed the second match of the final due to injury, and he, now back in defence, was not even considered a significant player.
By that time, Sao Paulo had not paid him money for a long time. In total, Alves missed 18 million reais. Offended and in a bad mood, he responded with an agreement to an invitation to the national team for the Olympic Games.
When he returned, he stated that he would not play until he was paid. Many would have done the same in his place, but the fans refused to take the millionaire's place and began to demand his departure further. Finally, on September 10, the club announced that it would cancel its star's contract and pay him 24 million — all debts plus the amount remaining under the contract until December 2022. Well, it will deliver over the next five years.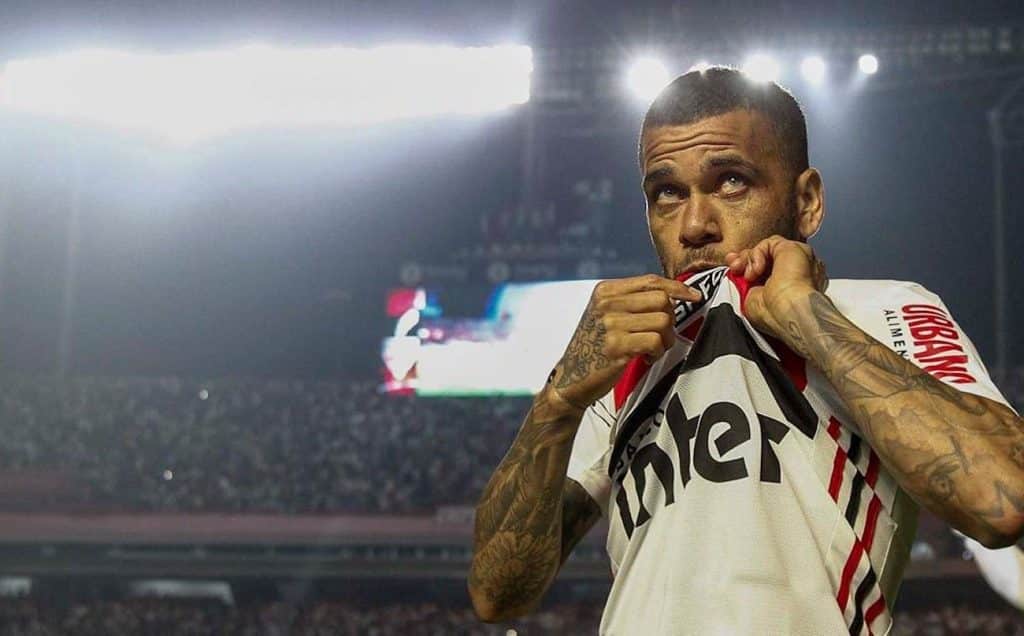 As a result, Sao Paulo turned out to be a laughing stock at home — again. Those who accused the leadership of incompetence before now gloated with all their might. And Menon, the author of UOL Esporte, wrote that it "was the worst signing in the club's history — and maybe the whole of world football."
Alves' reputation was also damaged. In the UOL Esporte survey, 86% of respondents said they would not like to see a player in their team. In the podcast Posse de Bola, the famous journalist Kfouri expressed solidarity with the fans: "This guy thinks he's more important than the club, more important than Sao Paulo in my team, he would be treated like a parasite."
After leaving Sao Paulo, Alves did not find a new team. He refused the offers of Atletico Paranaense, Flamengo and Fluminense, but his story is not yet complete. He has already expressed his desire to get to the 2022 World Cup. However, only in January, we will find out if he will find a new team.