Dani Alves returned to Barcelona 5 years after leaving the club. Javi Hernandez has not yet played a single match as head coach of Barcelona, but he has already made a high-profile transfer — he returned 38-year-old Alves to the team. As a result, Dani will again play for the club where he spent the best years of his career and gained worldwide fame. In eight years at Barcelona, the Brazilian has won 23 trophies – a record in the history of the Catalan team. The defender is happy, posts touching photos on Instagram with captions about the legendary comeback and dreams of wearing a blue-garnet T‑shirt again.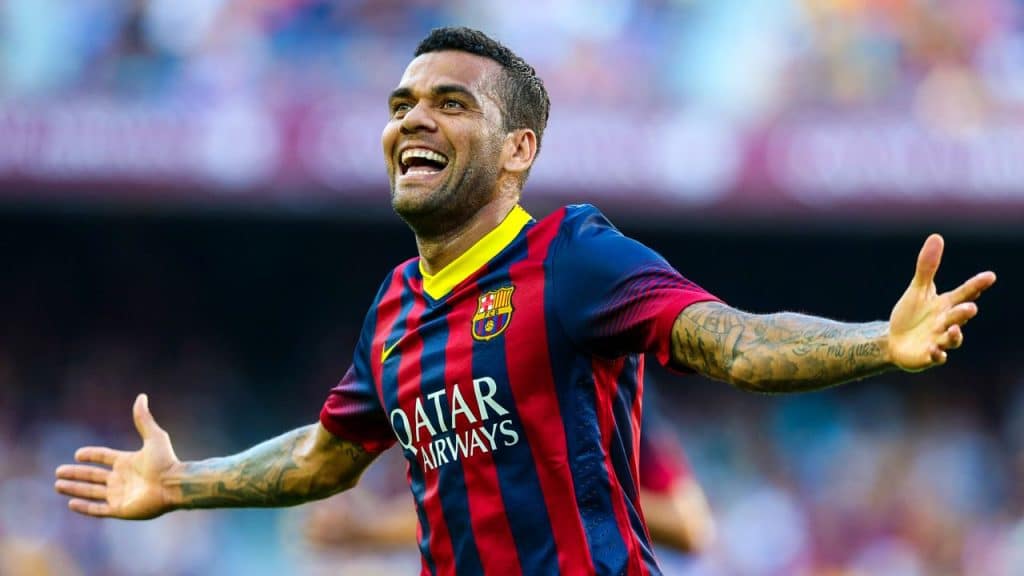 Marca named several reasons why Xavi agreed to the return of the Brazilian. Firstly, the coach believes that the arrival of Alves will strengthen the right flank of the defence. Hernandez already has Serginho Dest in this position, but he needs another player who can give depth and the necessary technique to play on the flank. It is these qualities that Alves possesses.
38-year-old Alves suddenly realized that Barcelona was the club of his life. But his return also turned out to be ambiguous. Alves has repeatedly sharply and ambitiously told reporters that he does not regret leaving the Catalan team and does not even miss the old days. But everything has changed. Dani returned to Camp Nou and immediately burst into a touching speech about the importance of Barcelona in his heart. It turned out convincingly and tearfully. Alves recalled his childhood spent in poverty and the long, gruelling path to the dream of playing in a blue-garnet T‑shirt.
In the eyes of fans, Dani raises another fact. Alves volunteered to help his old friend Xavi return Barca to its former greatness and agreed to play for Barcelona for free. As a result, Dani will become, perhaps, the lowest-paid player of "Blaugrana" in history. Spanish media claim that an experienced footballer will receive one euro a week.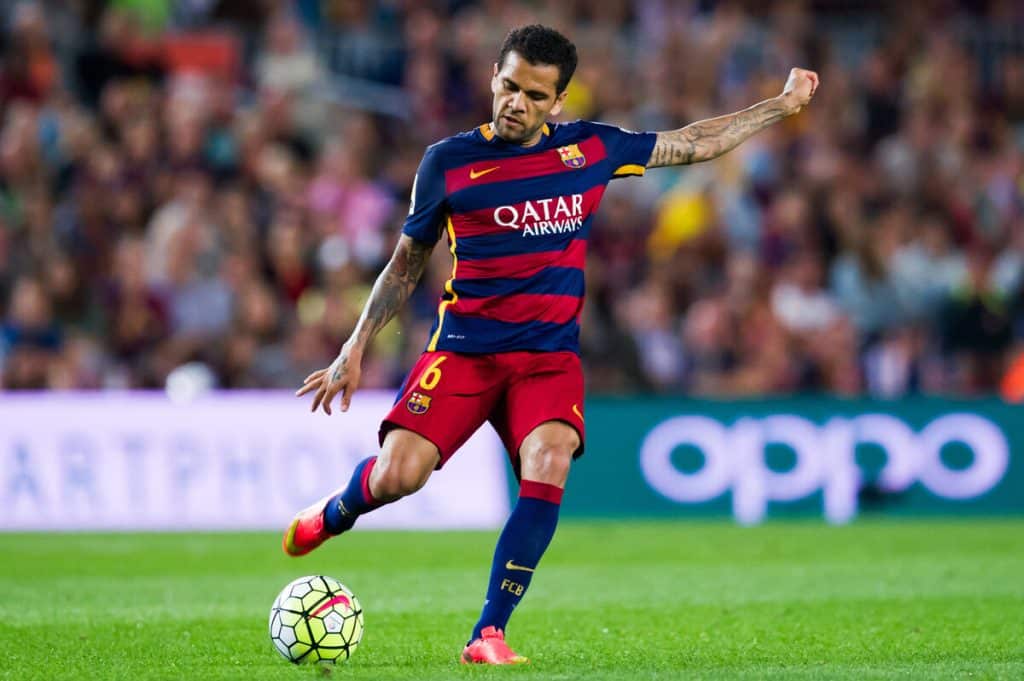 Alves will not be on the pitch until the winter transfer window opens. This is because La Liga rules do not allow teams to declare players before the winter break of the championship. So Dani will train with the first squad, attend matches in the stands, but play only from January.
With its updated squad, Barcelona needs a high-status age player who can share his experience with young players. Dani Alves got a chance to finish his career beautifully, to the ovation of the hundred-thousandth Camp Nou — as a club legend who returned to the most challenging moment for the blue-garnet. Even if he left the club in the past, now Dani will clear his karma with a beautiful and free comeback.