The current best player in the world spoke about how he turned into the best player of today's generation. Real Madrid winger Cristiano Ronaldo stated that his competition with Lionel Messi helped him to become a better player for which he thanked to Barcelona's forward. Today, we are enjoying probably the best rivalry of football, not only among the best players, but also among one of the best clubs too. After winning his third Ballon D'or award, Ronaldo siad about his rivalry with Lionel Messi. So read what the 29 year old footballer said about his competition with Leo Messi.
Ronaldo: Messi Rivalry is good for world of football
"I'm sure that the competition between us is a motivating factor for him too. It's good for me, for him and for other players who are keen to grow. Messi has four Ballon D'or awards. I have three. This is all good for the world of football."
"If I'm able to play more than sixty games per season, it's because I look after myself. I sleep well, I eat well. In these ways I look for perfection too. If not, one can't keep this rhythm of playing up."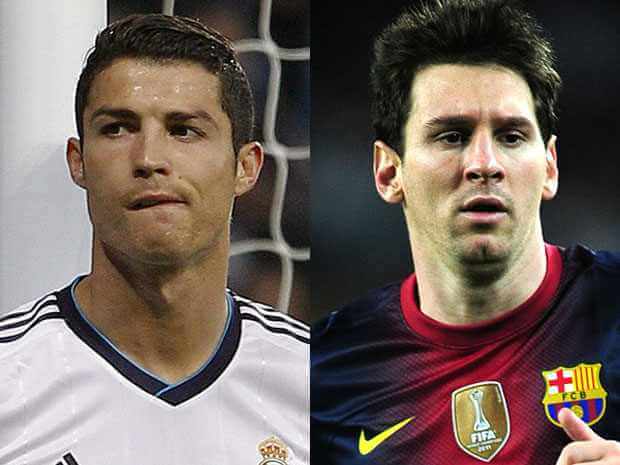 In recent months, we have seen some bad performances from his famous free kick. About his free kicks, the Real Madrid winger also spoke with hesitation. He said "I'm currently trying to improve my left foot, my acceleration and my direct free kicks. I've not had a great deal of success recently with them."
"I know that it will come back. It's just a question of having enough humility to know that without training hard, things won't progress. Working on my game is my guide."
After reading his statements about Lionel Messi rivalry, it looks like, Ronaldo have learned lots of things. The Portuguese captain takes it like a learning thing which is the identity of a great player. Do you agree with what Ronaldo said about the rivalry with Lionel Messi?