Real Madrid winger and three times FIFA Ballon D'or winner Cristiano Ronaldo ended his relation with Irina Shayk. Irina was too busy for attending the award ceremony of 2015 FIFA Ballon D'or also and also unfollowed him on Twitter. According to recent reports, the pair after model Irina refused to attend a surprise 60th birthday party of Ronaldo's mother, Maria Dolores dos Santos Aveiro.
Ronald's relation with Irina Shayk comes to an end
Portugal's Correio da Manha stated that the Russian model told her beau that she would not be attending the bash in his native Madeira, and the ensuing row irreparably wrecked their relationship.
Earlier this week, Cristiano Ronaldo enjoyed great night on Monday, bagging his third FIFA Ballon D'or in his career. But one thing took the shine off his night was the absence of his girlfriend Irina Shayk.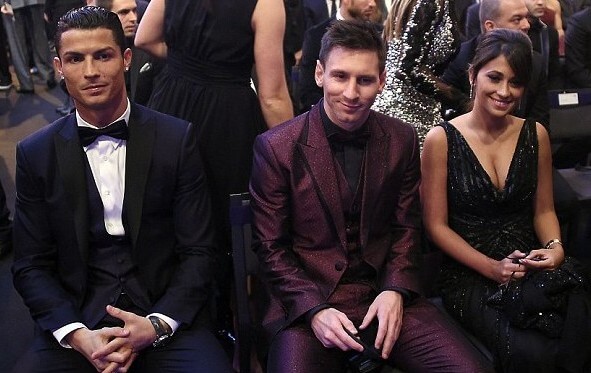 It reportedly goes like this: having spent Christmas in Dubai with Shayk and his son, Ronaldo apparently wanted to head back to Portugal before New Year to be in time for his mother's birthday party.
Twitter reactions on Ronaldo and Irina broke up
Ronaldo splits.…she is single again…yammmmi pic.twitter.com/Q3zB9k6FdA — DAV RUSSEL (@DIGDEEPNOW) January 15, 2015
According to daily express, "Cristiano wanted to surprise his mum and as he spent Christmas with Irina in Dubai, he had planned to be with him mum on her birthday, but Irina didn't want to go."
"They had such a big row that he ended up spending New Year's eve alone with his son. It was the straw that broke the camel's back because they had hadn't been getting on well in the last few months."
The source apparently also added that the relationship between Shayk and Ronaldo's mother, Dolores, has hit the rocks of late, with the player's mum thinking that the model "wasn't the right women" for her famous son.