The Year of 2013 turned best ever for Real Madrid Superstar Cristiano Ronaldo. It would be not incorrect to say that this is the best performance of Cristiano Ronaldo in his whole football career. He is just fabulous in both International & Club duty in 2013. For Real Madrid, he scored highest number of goals & also helped his national team to book ticket for Brazil World Cup 2014 with hat-trick in last qualification match against Sweden. Here we have made a collection of all goals of Cristiano Ronaldo in year calender of 2013 with video.
Ronaldo scored 69 Goals in year 2013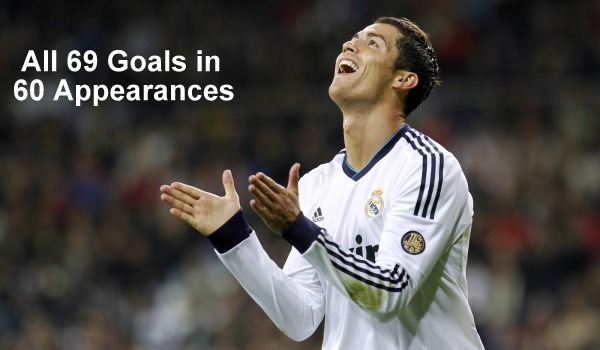 In 2013, Cristiano Ronaldo has scored total of 69 goals with 17 assists in 60 appearances. This is the best performance of Cr7 so far for Real Madrid. In the year of 2012, he scored 63 goals. Last year [2012], he played 71 games to score 63 goals. With this performance he is the most favorite to win Ballon d'or of this season. In last Ballon d'or he was at second position after Argentina forward Lionel Messi who won this award 4th time in a row. This time, he is again nominated with Messi for Ballon d'or award with Bayern Munich star Franck Ribery in top 3 nomination for the best player of the season. Ronaldo's 69 goals are higher than combined goals of other two nominated players which comes total of 64 goals.
All Goals of Cristiano Ronaldo in 2013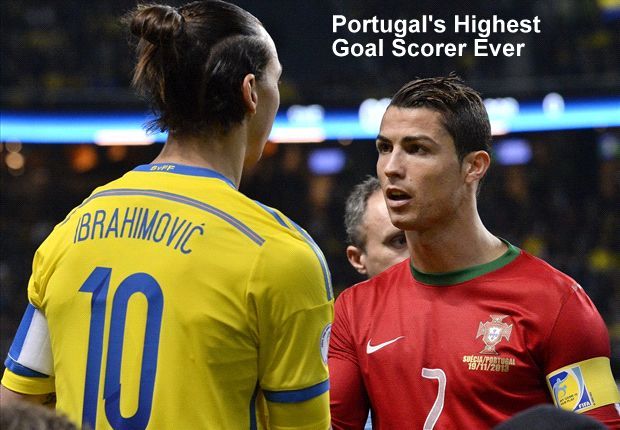 This year Ronaldo netted 56 goals for his current club. In just 30 games of La liga this year, he scored 36 in domestic campaign. He is the only player to score more than 30 goals in 3 consecutive seasons. The German Midfielder Mesut Ozil, who is now playing for Arsenal is best player to set up highest number of goals for him. In 2011–2012 season, Cristiano Ronaldo became the first player of the Viking to score against every team in La Liga competition. After hat-trick in last qualification match in Sweden, he became the highest goal scorer for Portugal National Football Team. Ronaldo is now the fifth highest goal scorer of Los Blancos. He scored total of 225 goals in 216 games played for The Whites. If he scores with this goal score rate, he will be the highest goal scorer of Real Madrid. Will he win the Ballon d'or trophy again? For the winner, you have to wait for 13 January 2014. On this day, the winner will be announced at FIFA head office.
Cristiano Ronaldo All 69 Goals in 2013 Video
Here is the video of all goals scored by CR7. Watch all goals of Ronaldo in 2013 right over here. http://youtu.be/nHi402TS2WI