Sunil Chhetri, the leading scorer of the Indian football team has said that he is always going to be there when it comes to the development of this sport in Delhi, where he had been bought up. The thirty-four-year-old Padmashree had been conferred the first Football Ratna honor by the association that governs sports in the city, Football Delhi, on Friday.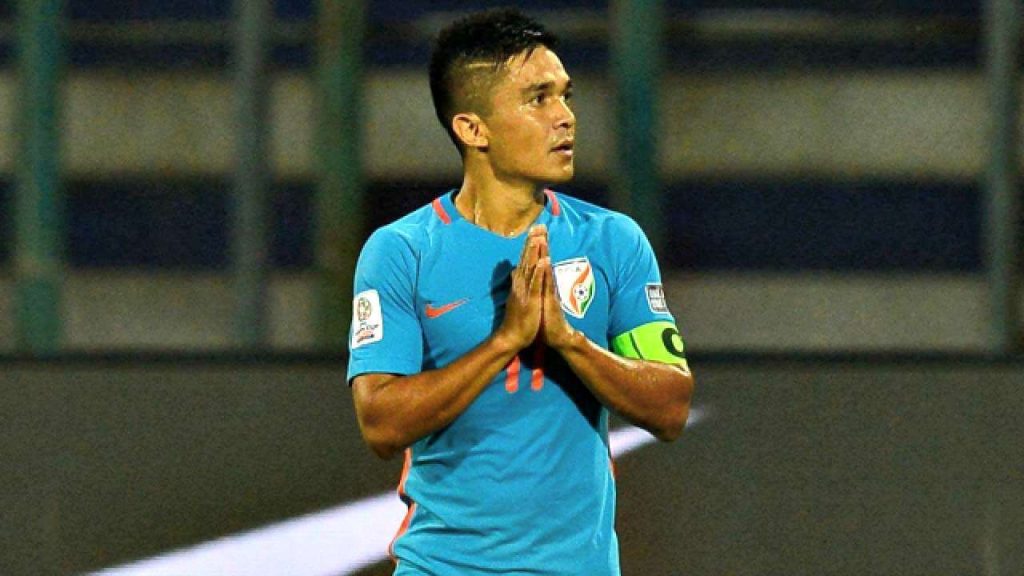 Sunil Chhetri said that he is honored by the gesture shown by Football Delhi and for recognizing him with the award. He says that he is always going to support the development of football in the capital city of India. According to him, the present management is working really hard for the development of football in Delhi and presents it as model football state of India.
Shaji Prabhakaran, the president of Football Delhi had been a player of repute and also the administrator of FIFA and All India Football Federation. He is the one who presented Chhetri with the award. He said that they are inspired by the incredible success of Chhetri. He believes that Chhetri's dedication, professionalism, passion, and discipline on the playing field should serve as an example not just for the fraternity of football but also for the every young Indian to dream big to achieve something spending in life.
He states that it is a great honor for them to confer Football Ratna for the first time ever to Sunil Chhetri and thanks him for the time he gives for developing football in Delhi.