Watch high­lights and all goals video of Eng­lish Premi­er League 2016–2017 Gameweek 9 cent­ral fix­ture between Chelsea and Manchester United in which Chelsea pro­duced a com­mand­ing dis­play to ensure Manchester United man­ager Jose Mour­in­ho's return to Stam­ford Bridge ended in a humi­li­at­ing 4–0 crash. Here you can watch goals and high­lights of this match, you can also down­load that video through the provided link.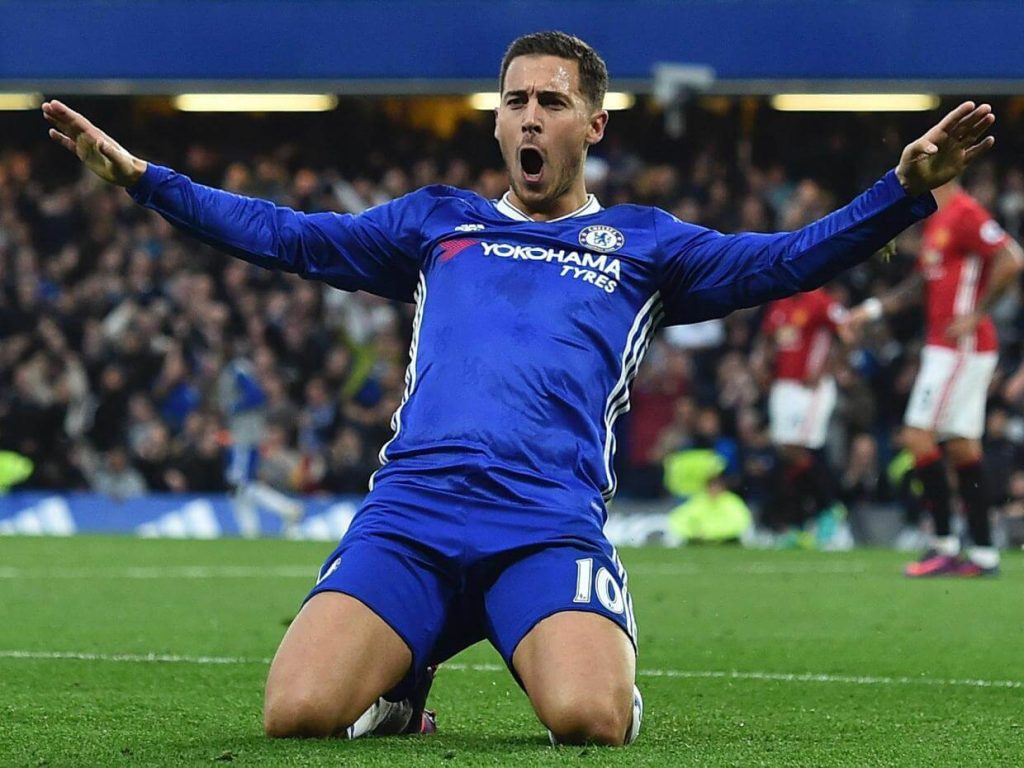 Chelsea vs Manchester United 4–0 Highlights and All Goals Video Download
Chelsea, who sacked the Por­tuguese spe­cial­ist for a second time last year, led after just 32 seconds when Span­ish wing­er Pedro used United's defens­ive line calam­ity to score the open­er.
Centre-back Gary Cahill, who wore the cap­tain arm­band in this match, exten­ded the lead after United allowed Eden Haz­ard's corner to bounce in their pen­alty area.
The Red Dev­ils offered little sign of mak­ing a comeback, fall­ing fur­ther behind when the Bel­gian Inter­na­tion­al Haz­ard net­ted in a pre­cise 16-yard strike.
Sum­mer sign­ing hold­ing mid­field­er N'Golo Kante dribbled around a stat­ic Chris Smalling to score the fourth goal and seal vic­tory as the Blues now sit just at a point of gap behind cur­rent Premi­er League lead­ers Manchester City.
Manchester United stay sev­enth as the gap between them and the top spot widens to six points, with almost a quarter of the sea­son gone.
Video high­lights
Starting Lineups
Chelsea: Cour­tois — Luiz, Cahill, Azpilicueta — Moses, Kante, Mat­ic, Alonso — Pedro, Haz­ard, Costa.
Manchester United: De Gea — Blind, Bailly, Smalling, Valen­cia — Her­rera, Fel­laini, Pogba — Lingard, Rash­ford, Ibrahimovic.