Apart from being one of the highest-paid football players in the world, Neymar is certainly not the kind of person to be shy of expressing his creativity when it comes to appearance and hairstyle in particular. The Brazilian striker has hit the headlines many times introducing his new outfits and crazy looks. He loves being in the limelight despite the reason. From the very childhood, the prodigious player has been used to staying in the spotlight. He loves admiration and people's attention. Sometimes Neymar may go too far in the fort to grab fans' attention. We have witnessed some of the most mind-blowing Neymar haircut styles. This time we will remind you of some of his craziest hair looks.
Dreadlock Holiday for Neymar
We do not know exactly if the PSG striker loves reggae or not. What we do know is that Neymar has recently introduced one of his boldest haircuts ever! The look hit the headlines right before the Christmas Eve and resulted in quite a stir.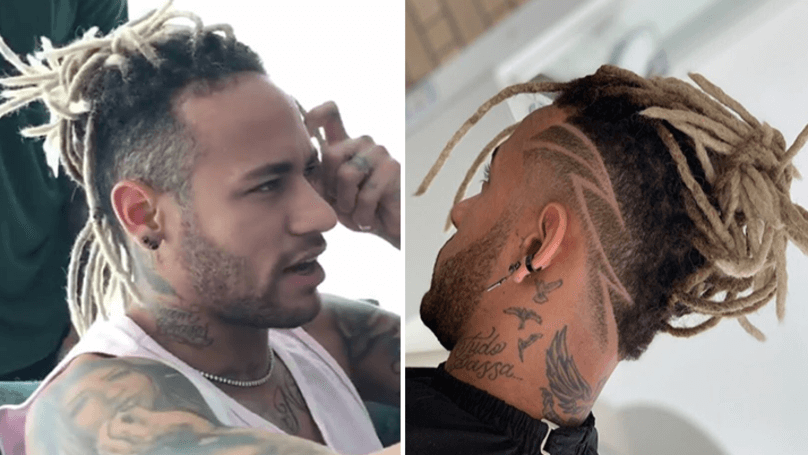 It is not clear why the forward decided to go for dreadlocks in particular. However, the picture of the new Neymar hairstyle has blown the Instagram away. Luckily for all his fans, it did not last for long. Now, let's have a look at some older hairstyle experiments.
Bangs and Mohawks
It seems like Neymar was not a fashion geek at the beginning of his career. At least, he hardly knew the difference between the Mohawk haircut and Mohawk style. His hair looked pretty rough without any styling. What is more surprising, it probably took the player hours to make his spikes straight considering the fact he had longer hair at the beginning of his professional career. On the other hand, it looked more natural and striking if compared to some of the newer Neymar haircut ideas.
Long Braids
A few daredevils can try on the same haircut. On the one hand, it features a traditional Mohawk style with some vertical straight hair. A good thing about the hairdo is that it does not actually require additional styling. The hair gets its natural look despite the length.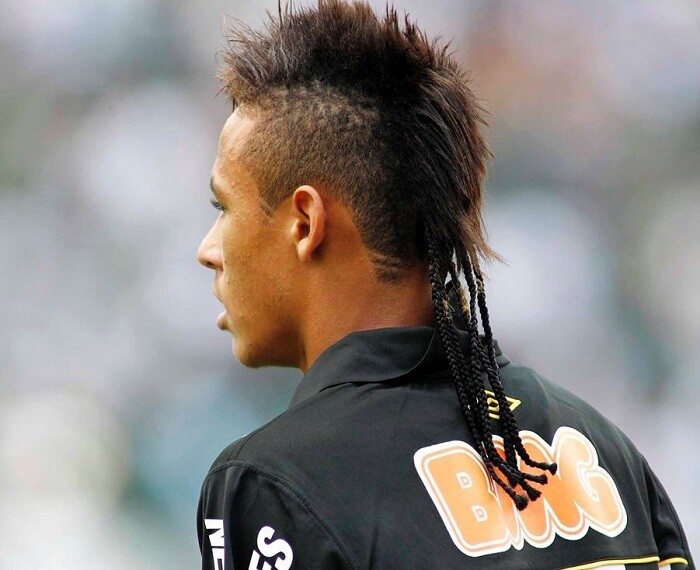 On the other hand, Neymar has his lines shaved off till the neckline. Long braids are here to make the look complete. In other words, the striker simply made five rat-tails to for a cooler hairstyle. It is up to you to decide if you would ever put this on.