Despite last defeat at the hands of El Clasico rivals Barcelona, the Italian manager Carlo Ancelotti still have huge faith in his team. He was impressed by Los Blancos performances the way they reacted to La Liga leaders at Estadio Camp Nou. Before two weeks ago, the vikings suffered another loss this year that dropped them to second spot. Read what the manager said about last El Clasico defeat.
Carlo Ancelotti: Defeat of El Clasico will help Real Madrid
It was third defeat of Real Madrid under the charge of Carlo Ancelotti against Barcelona. After two consecutive victories against the Catalans, they faced 3rd loss to Barca at crucial stage. His side is now four points behind the La Liga 2014–15 leaders.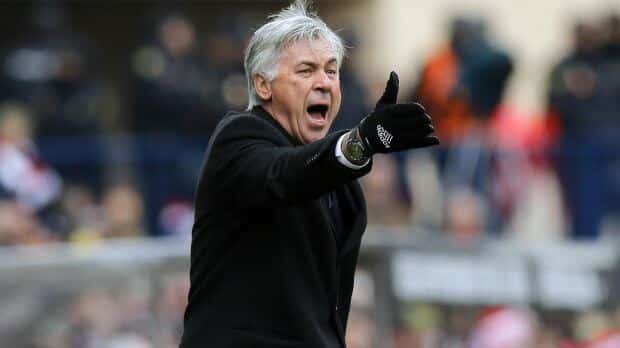 About 2–1 loss at Camp Nou, Ancelotti said "The defeat was hard, but the sensations were good because they returned to play as we wanted and as we know. That will help us win more in the future."
Before this defeat, they were shocked by Schalke's performance at Santiago Bernabeu when the German giants defeat them by 3–4. Thanks to Cristiano Ronaldo who scored two goals to save the defending European champions, otherwise they were about to eliminated from the title race.
He also reacted about that close encounter and said "As I always say, the first objective is to reach the Champions League final and the second is overcome the opposition in the final. This Real Madrid has all the conditions to compete at all levels in all competition, so the goal is to win."
Real Madrid claimed the tenth European Champions title, defeating home rivals Atletico Madrid by 4–1 in Lisbon. Once again, both teams will face each other in quarter final round after almost 11 months in same competition.
Do you think Real Madrid can still catch Barcelona is Spanish league when they are lagging behind four points?