Real Madrid's manager Carlo Ancelotti praised three times FIFA Ballon D'or winner in the dressing room. The Italian manager stated that how important he is for the squad and have huge expectations from current best player. He underlined the importance of Ballon D'or holder and wants Ronaldo to play at the highest level for many more upcoming years. Ronaldo won two Ballon D'or with his current club under the management of Carlo Ancelotti.
Carlo Ancelotti: Ronaldo is leader of Real Madrid
After winning his third Ballon D'or, Cristiano Ronaldo is struggling to get back on his dominant form this year. No matter how he is performing this year, he is still the top goal scorer of the season with 5 more goals in La Liga than second position holder Lionel Messi. His manager Ancelotti told to A Bola
"Ronaldo is one of the leaders of this Madrid team. He talks to all the members of the squad, especially the young players, and he is an important part of the squad, just like Pepe, Sergio Ramos, Iker Casillas and Marcelo."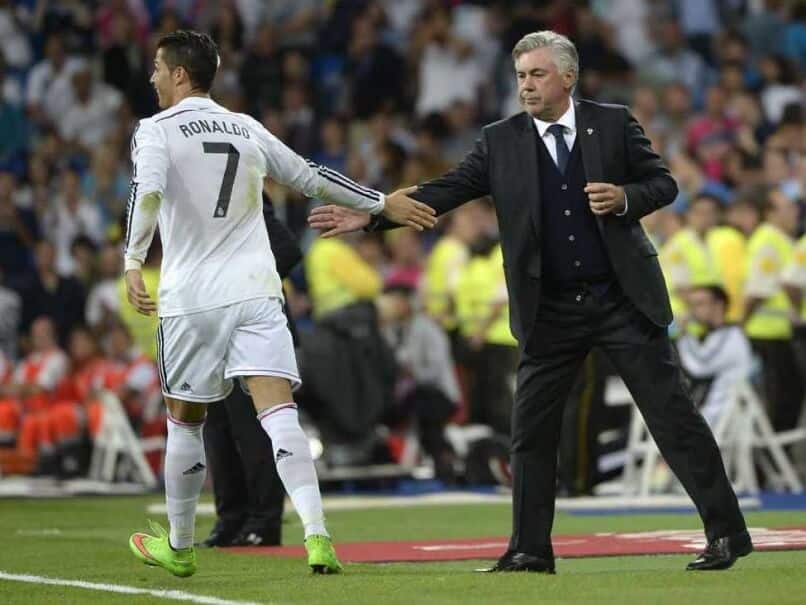 "It he maintains his passion for the game, his playing career can continue for some time due to his superb physical condition. Cristiano is a player with a unique efficiency in modern football. He has an extraordinary talent and he enjoys this with professionalism and a level head that is difficult to find amongst players at this level."
However, he is suffering from knee injury. The thirty years old footballer still has problems with his left knee. He is struggling to regain the type of full fitness he needs to get back to his best out on the pitch. MARCA reported two weeks ago that the Real Madrid star was undergoing a series of tests.
Cristiano Ronaldo is nominated for sportsman of the year in 2015 Laureus World Sports Awards in Shanghai. He will be up against some ferocious opposition from stars such as Lewis Hamilton, Rory Mcllroy, Novak Djokovic — to name a few — when the winner is named in a glittering ceremony on 15th April.