One of the most innovative football boots of Nike are now launched & everyone of looking to buy these most advanced boots designed for Real Madrid star Cristiano Ronaldo. The American based sports giant has launched new Nike Mercurial white gold cleats to celebrate Ronaldo's second Ballon D'or which he won in the month of January 2014 for best player of the year. New Mercurial are designed with latest technology with more strength & light in weight. Check out the price details & purchase procedure of these new boots of Cristiano Ronaldo.
Availability & Price of Mercurial White Gold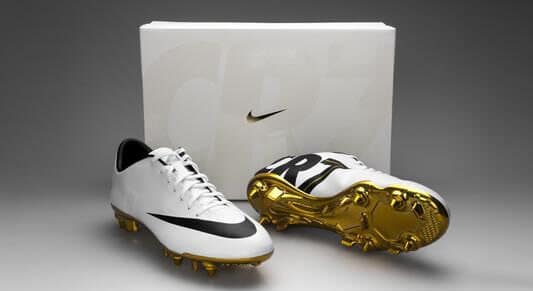 On 8 April 2014, these were officially launched world wide with total of 100 pairs availability globally. This means these are available in limited edition & if you are looking to purchase these, then place your order now. Nike Mercurial CR white gold are made with a white upper with a large Nike swoosh, which is relatively simple & clean. Whole back ground of cleats is designed in white appearance with black applications on it. For manufacturing its sole, golden color is used at the bottom of it. On its surface, black colored Nike trademark is printed which starts from front to sides of shoe. It is also available on tongue of boot in same appearance. It is made with the OLM12 synthetic upper made by the Japanese specialist at Teijin. It is also equipped with a typical leather finish that Ronaldo prefers and, at the same time, it is only made in SG-Pro preferred by CR7.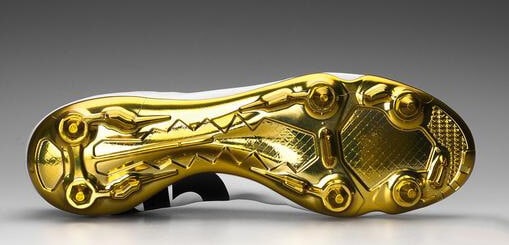 Inside it, the signatures of CR7 are also there in golden color with black background which is adding extra stars to these boots. This signature will help you to motivate & will give spirit of never say die. At the back of these shoes, there are some number printed in fraction which shoes the shoe number as these are available in pairs.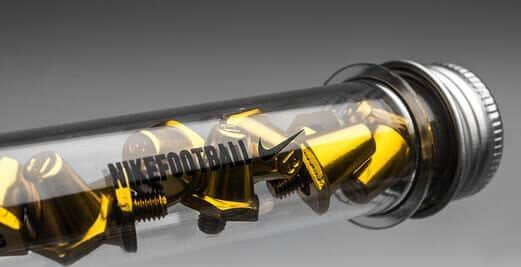 You can use new spikes because Nike is giving you a separate tube filled with spikes which you will get during purchase of these boots. Earlier, these were all set for Ronaldo to use them in champions league game against Borussia Dortmund. But, being injured, he was not available in that game. Now, he'll use new Nike Mercurial white gold in final clash in Copa del Rey in El Clasico. This would be great to see Ronaldo in new shoes in final match against Barcelona in Valencia. The price of new Nike Mercurial CR7 football boots is USD $310. This means the price of these in Euros is 235 Euros.
Buy Nike Mercurial White Gold Online
Right now, these new boots of Cristiano Ronaldo are available on Ebay.com. If You are looking to buy these cleats, then you can only purchase from Ebay.com as these are only available on website of the Kit supplier. So how much you like these boots of Cristiano Ronaldo? We could see some new boots from Nike for Ronaldo & other football superstars for upcoming summer world cup of Brazil.