A local Publication Globo Esporte has revealed new official uniform kit of Brazil for World cup 2014. This new kit will be designed by top brand NIKE. They decided to launch it after the month of November 2013. Only few changes are made in new kit.
Collars of T‑shirt are designed in V shape with green coloring. Nike finalized its launch with Brazil national football team in November. Although there are about 20 days left for new kit but the images are available on internet.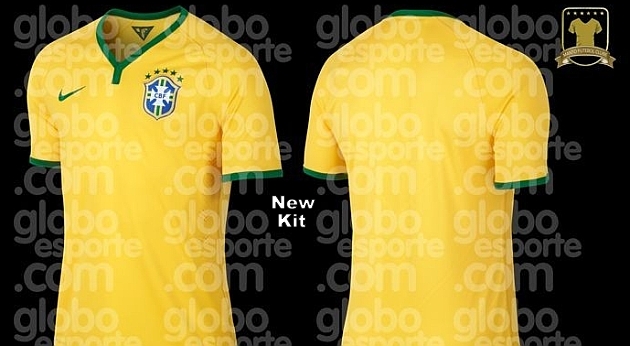 Design of new uniform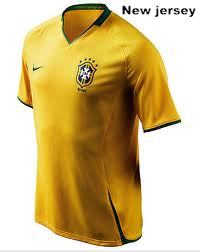 The color of Jersey will remain in yellow color with blue colored shorts. Blue shorts will also be used as away uniform. The host team is the most successful national team in history of football as this team has won world title 5 times (1958, 1962, 1970, 1994 & 2002).
Brazilians also won last confederation cup of 2013 after beating current World champions Spain. In final, they defeat Spanish national football team by 3–0. Neymar was the star of that match whereas,Fernando Torres was awarded with golden shoe in tournament.
Green & yellow is the only team which has qualified for every world cup that's why it is best team in football world. First participated in world cup of 1930. Currently it is at 8th position in FIFA world football ranking.
DON'T MISS: Football Jersey & Shorts history
Other achievements
8 times Copa America winners: 1919, 1922, 1949, 1989, 1997, 1999, 2004, 2007

10 times Superclasico de las Americas winners: 1914, 1922, 1945, 1957, 1960, 1963, 1971, 1976, 2011, 2012

2 times runners-up of CONCACAF Gold Cup: 1996 & 2003

4 times winners of Confederation Cup: 1997, 2005, 2009, 2013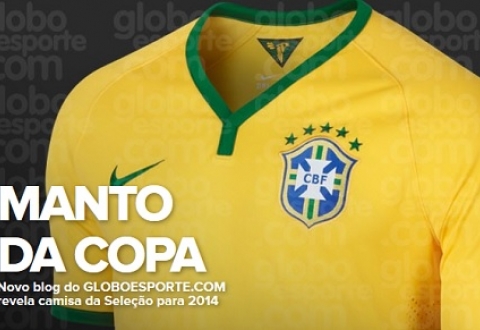 Hope new design of jersey & short will brings luck for Brazil team. Some other new kits of other nation team are to be launched but right now none team has revealed it accurate launch date.