On March 16, the second leg of the 1/8 final of the UEFA Champions League of the 2021/2022 season was held between Ajax and Benfica. The game was held at the Johan Kruiff Arena in Amsterdam (Netherlands). The confrontation ended with a 1:0 in favour of Benfica.
The Portuguese opened the scoring in the game in the 77th minute. Darwin Nunez distinguished himself. Grimaldo executed a free-kick, the ball fell to Nunez, who, with his head in a jump from the goalie's line, hammered the ball under the crossbar. It was Benfica's first shot on target for the match.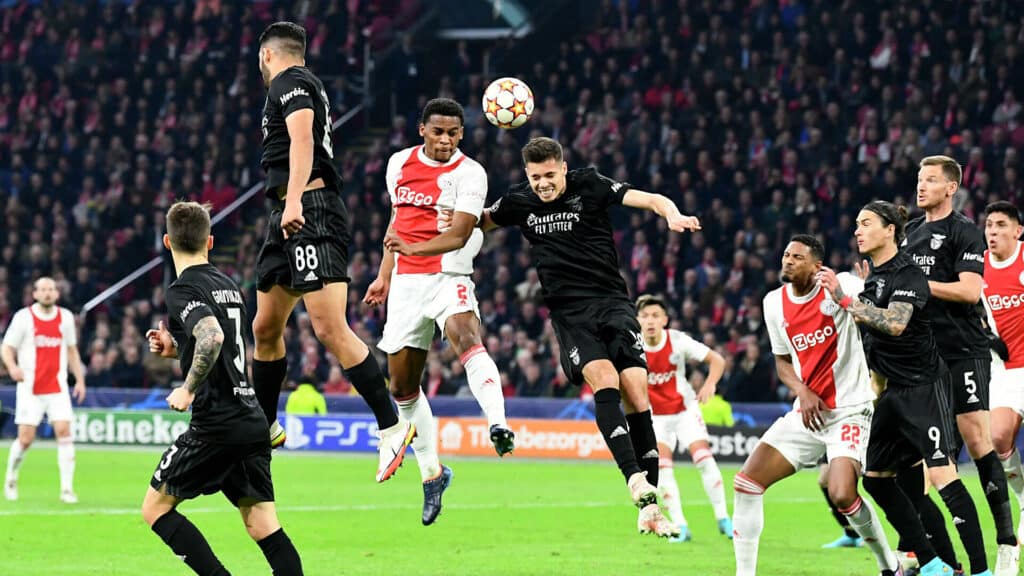 In its quartet, Benfica scored 8 points and reached the 1/8 finals of the Champions League from second place in Group E. Ajax scored 18 points and finished the group stage in first place in the standings of Group C.
Ajax head coach Eric ten Hag commented on the team's defeat.
"We performed well in the positional attack. We controlled the ball well. I praised my players. Maybe we didn't have enough creativity in attack. It's a shame that one inattentively played episode makes us say goodbye to the Champions League.
Why did I delay with the replacements? I believed in the players of the starting line-up. We dominated the match, so there was no reason to change anything," Ten Haga quotes the official UEFA website.