Barcelona president Josep Maria Bartomeu thinks that Lionel Messi's deserves all Ballon D'or trophies of Cristiano Ronaldo. He should have seven World's best player of the year trophies instead of four. The Argentine forward continuing his scoring and on the way of adding more trophies, but is Messi really deserves the trophies of Cristiano Ronaldo? Read what Barca president said about it.
Bartomeu: Messi Deserves Cristiano Ronaldo's Ballon D'ors
The president of Barcelona told to RAC1 "Messi is the best ever. Other players might ave won the Ballon D'or while he is been starring for Barca, but Messi deserved them all."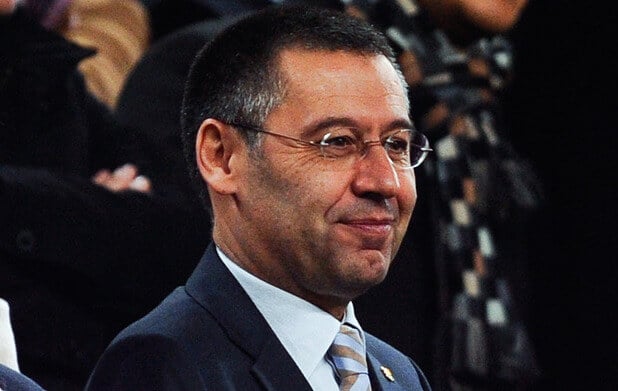 It is now clear that Lionel Messi is the best ever football [according to the club's president.] Messi has already renewed his contract with Barcelona. Earlier, Bartomeu also stated that Lionel Messi is not available for sale. He also speaks up about the relationship of manager Luis Enrique and Lionel Messi. He said
"Messi and Luis Enrique's relationship is 10 out of 10. We are delighted with Luis Enrique, as are all of the players. Right now they feel strong and we look forward to the end of the season."
"Luis Enrique has a contract for the next year and I think he will stay at Barcelona. Right now we are focusing on the games we have left — and there is an election coming up — but I'd like him to stay here for many more years."
In his first season at Barcelona, Luis Enrique have already won La Liga with one game to play. Qualified for the final of UEFA Champions League and Copa Del Rey. Their next fixture is against Deportivo which will he played on 23rd May at Camp Nou.