Current La Liga champions suffered another defeat in this season of La Liga against Sevilla. Barca played without their all time top goal scorer Lionel Messi as the player picked up leg injury during match against Las Palmas. It was the second game of FC Barcelona without the Argentine forward that came to an end with a defeat. Meanwhile, the Spanish defender Gerard Pique admitted that his side misses Messi. The 27 year old footballer is ruled out of football action for about eight weeks which means will be not available for nearly two months. Read what Pique actually said about Messi's absence and team's defeat.
Pique: Barcelona Misses Lionel Messi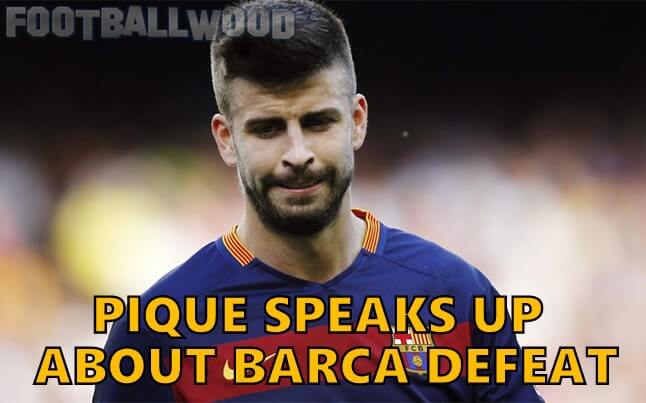 According to Pique, it was not a big issue as not only Barca players are suffering from injury, there are some players of Sevilla who are also injured.
When asked about the loss against Sevilla, Pique replied "After the international break, we must start winning and cannot afford more setbacks. Barcelona have to be at the top. Of course we miss Messi and Iniesta, but Sevilla also have injuries so that cannot be an excuse."
"The ball didn't want to go in today. They got through twice and scored, we paid for that." It was second defeat of FC Barcelona in last three fixtures of La Liga 2015–16.
For Sevilla, M. Krohn Dehli broke the deadlock in the second half. After six minutes, Iborra doubled the lead for home side and put Sevilla at the front by 2–0. Neymar was the goal scorer of Barca who sent the ball into the back of the net in 74th minute.
Don't miss: Barca 2015–16 fixtures in IST
There will be international break for the next upcoming week which means the Catalans will play their next Liga BBVA game against Rayo Vallecano on 18th of October 2015.
Luis Enrique's is currently at third spot in league table after playing one more game to Real Madrid and Atletico Madrid. Villarreal are enjoying the top spot of Spanish league with 16 points followed by Celta Vigo by 15 points.
Barcelona's upcoming matches
Barcelona vs Rayo Vallecano: 17 Oct 2015 [La Liga]

BATE vs Barcelona: 20 Oct 2015 [Champions League]

Barcelona vs Eibar: 25 Oct 2015 [La Liga]

Getafe vs Barcelona: 31 Oct 2015 [La Liga]