Arsenal & Manchester United are one of the top professional football clubs. Both plays for Premier League & their rivalry is also considered as one of the biggest clash. Their next match of this competition is about to come, but before watching this match, you should know abut the all matches played between between these clubs. Right now, The Gunners are at top position in the season of 2013–14 whereas, the current champions are at eighth spot. Lets discuss about the Arsenal Vs Manchester United Head To Head, match facts & all matches of Premier League & all competition.
Arsenal vs Manchester United Head To Head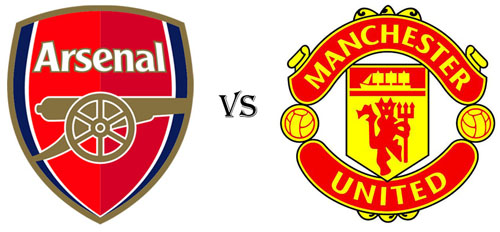 In head to head all matches, The Red Devils are looking more stringer as compared to coach David Moyes's club. Both teams faced each other in 196 matches after combining all competitions. Out of these matches Man Utd. won 83 games in the tournament of premier league, 2 of Carling cup, 4 of League cup & seven in FA Cup.
On the other hand, manager Arsene Wenger's squad has won 69 games out of which 58 are of Premier league, 4 of community shield, 2 of League cup & 5 of FA Cup. One more thing, This club is unbeaten by The Red Devils in the tournament of Community Shield. Remaining 44 matches were draws. The upcoming match is going to be great.
| | | | | |
| --- | --- | --- | --- | --- |
| Competition | Matches | Arsenal | Man Utd. | Draws |
| Premier League | 168 | 58 | 70 | 40 |
| Carling Cup | 2 | 0 | 2 | 0 |
| Community Shield | 6 | 4 | 0 | 2 |
| League Cup | 6 | 2 | 4 | 0 |
| FA Cup | 14 | 5 | 7 | 2 |
| Overall | 196 | 69 | 83 | 44 |
Match Results of All Competitions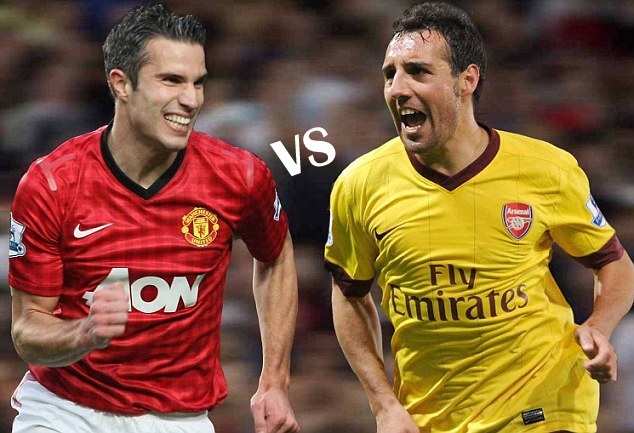 Date
Time
Arsenal
Manchester United
Premier League
28–04-13

17:00

1

1

03–11-12

13:45

1

2

22–01-12

17:00

1

2

28–08-11

17:00

2

8

01–05-11

15:05

1

0

13–12-10

21:00

0

1

31–01-10

17:00

1

3

29–08-09

18:15

1

2

16–05-09

13:45

0

0

08–11-08

13:45

2

1

13–04-08

17:00

1

2

03–11-07

13:45

2

2

21–01-07

13:45

2

1

17–09-06

13:45

1

0

09–04-06

17:00

0

2

03–01-06

13:45

0

0

01–02-05

17:00

2

4

24–10-04

17:00

0

2

28–03-04

17:00

1

1

21–09-03

21:00

0

0

16–04-03

21:00

2

2

FA Cup
12–03-10

18:15

0

2

16–02-08

18:15

0

4

21–05-05

16:00

5

4

08–08-04

16:00

3

1

03–04-04

13:00

0

1

10–08-03

15:00

4

4

15–02-03

13:15

2

0

UEFA Champions League
05–05-09

20:45

1

3

29–04-09

20:45

0

1

Carling Cup
01–02-04

20:45

0

1