The Argentina National Football team is declared with Lionel Messi as captain of the national team. Today, we are going to share some HD wallpapers of Argentina which are designed for this 2014 FIFA World Cup. These are available in HD format. This national football team is considered as one of the strongest competition of competition. Argentina is scheduled in group F of round of 32 where they will play first 3 games against Bosnia Herzegovina, Iran & Nigeria in Brazil. Before watching these player in action, lets have a look on latest HD wallpapers of Argentina for 2014 FIFA World Cup.
Argentina HD Wallpapers of 2014 FIFA World Cup
Right now, few HD images are available, but we have collected best of the best pictures. Given below is the collection of Argentina HD Wallpapers for Brazil world cup. Have a look on these & don't forget to share with other football fans.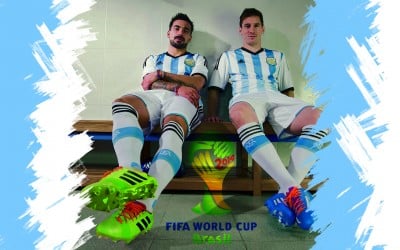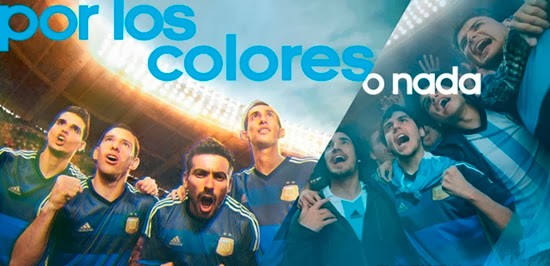 Captain Lionel Messi's squad will play their first group stage match against Bosnia & Herzegovina on 15th of June. Thereafter, they will face Iran on 21st June & Nigeria on 25th June. The sky blues are known for the strongest attack as they have world's best players like Messi, Sergio Aguero, Angel di Maria, Gonzalo Higuain, Negredo. Read also: Adidas £50m Ad Video of World Cup Spain Third Kit for 2014 FIFA World Cup So far, Argentina have won this competition 2 times [1978 & 1986]. Last time, they won world cup with Diego Maradona. Argentina & Uruguay played highest number of international head to head games against each other. Gabriel Batistuta is highest goal scorer of Argentina football team. After playing 78 international games, the former player scored 56 goals with an average goal score ratio of 0.71 per match. In history of this team, Javier Zanetti played maximum number of international games. The player played 145 matches for the whites & Sky Blues. The Argentinians are 2 times world cup winners & 1 time FIFA Confederations cup winner. They also registered one time trophy of Artemio Franchi trophy, Panamerican championship.