According to recent transfer reports, the Argentine winger Angel Di Maria agrees to join the British club Manchester United. The 26 year old attacking midfielder will now play for England's biggest football club after 2 rejected deals from Manchester City. The deal of Maria's move from Real Madrid to Manchester United is completed for £60m which is the biggest transfer of British football.
Angel Di Maria Joins Manchester United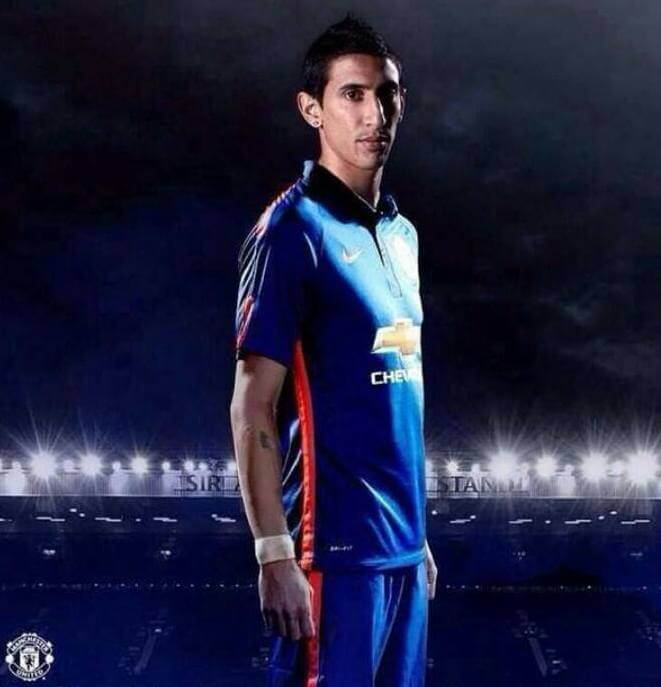 Earlier, the deal of Fernando Torres from Liverpool to Chelsea at £50m pound was the biggest transfer in the history of British football. Now, Di Maria is the most expensive footballer in British record transfer. But he wanted to play for other club of England. He wanted to play for his teammates Pablo Zabaleta and Sergio Aguero, means his desire was to play for Manchester City. Last year, it is rumored that his move to Manchester City was €75 million plus €10 million in add-ons. But the deal was rejected. A City member stated "We were approached about the possibility of signing Di Maria. He made it clear he wanted to come here. The deal offered was €75m with another €10m in add-on. But we were not interested in making it happen." Angel Di Maria was awarded with man of the match in final of 2013–2014 UEFA Champions league against Atletico Madrid. Three months later he was part of Argentina national football team and helped his team to reach the final of FIFA World Cup 2014. He missed the 2014 World Cup final which resulted 1–0 loss over Germany. Man United have also unveiled weekly earnings and shirt number of the Argentine player. New manager Louis Van Gaal was desperate to sign him to make strong attack of his team which was not up to the mark in last season. The British club is ready to pay him £200,000 per week & will be seen in number 7 jersey. Maria was not available in second leg final of Supercopa de Espana. Real Madrid manager Carlo Ancelotti has confirmed that the player has said goodbyes to his team mates. "Di Maria has not come here to train, just to say goodbye. It is not official yet, but everything is being sorted. We thanked him for what he has given the club and we wished him good luck." The 55 year old manager said. The Colombian winger James Rodriguez has now lots of work to do with his new club. Can he fill the gap of Angel Di Maria?