One of the leading sports kit supplier Adidas has unveiled new Adidas X Artificial grass football boots. As the name indicates these boots are best suited for Artificial grass for better traction control. The German based sports brand stopped AG versions of their top tier boots with the launch of the all new Adidas Ace and X boots. Check out the all new boots unveiled by Adidas.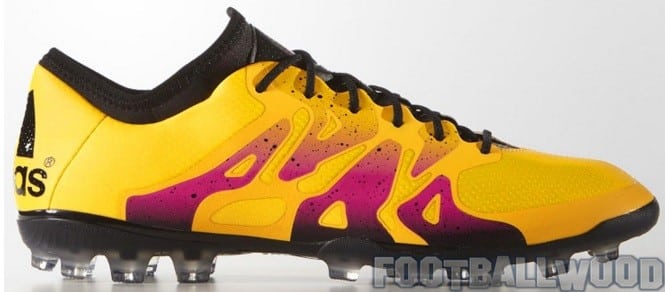 Adidas X Artificial Grass Football Boots
The all new first ever Adidas X artificial grass soccer cleats are designed in yellow with black and pink applications. Its upper surface is somewhat identical with the Solar Yellow Adidas X 15.1 FG / AG Hybrid version.
The sole plate of new Adidas X boots is unique as compared to the other sole plates of Adidas boots. But it is looking quite similar with AG outsole which was used for the Adidas F50 Adizero soccer shoes.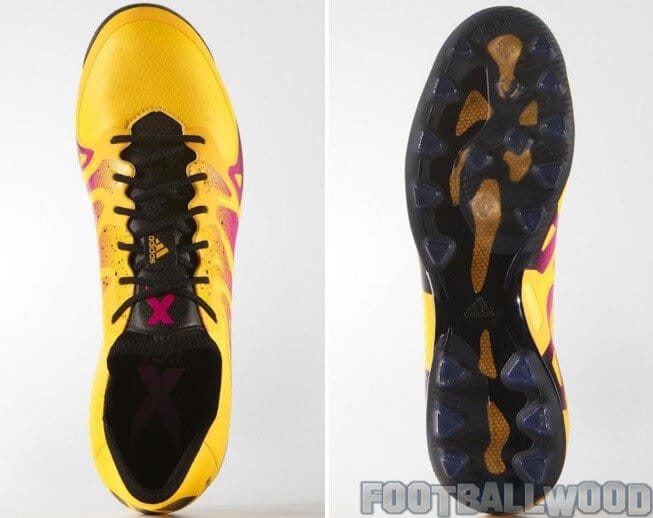 Front area is provided with extra grip which provides better ball control. Back heel area is featured with Adidas trademark logo in black appearance. On tongue of show, yellow Adidas logo and letter "X" is written.
Inner sole is in black. Sole plate is featured built with number of studs. These extra studs are provided in order to provide control on speed on artificial grass.
Price of Adidas X Artificial Grass Football Boots
These new shoes are now available in stores. The price of Adidas X artificial soccer cleats ranges from €210.
So these are the new cleats of Adidas designed to play in artificial grass. Did you like these?