Presenting the all new Adidas Euro 2016 football boots for the European championship that is going to be held in France. The silver metallic, red and core black soccer cleats are the latest boots of Adidas of next generation. Adidas will release these shoes in the month of May 2016 for the Euro 2016 football competition. Today we will show you some images and leaked information of Adidas Next Gen X 2016 boots. Keep reading for more information.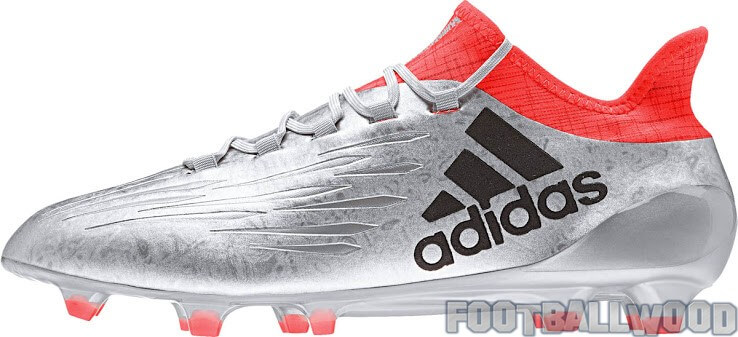 Adidas Euro 2016 Next Gen X 2016 Football Boots
For the UEFA Champions League 2015, Adidas unveiled Adidas X football shoes for the final of UCL 2015–16. As this competition will be played after the UCL final, so these boots are expected to be unveiled in May 2016 just before kick off of European championship. You can check out Adidas Ace 16+ pure control boots.
The all new Adidas Next Gen X Euro 2016 boots are manufactured to stand out. These are built for extra toughness, better ball control and better accuracy for the player. It combines shimmering upper of the silver Adidas Euro 2016 boots striking red for the techfit collar and the end of the studs.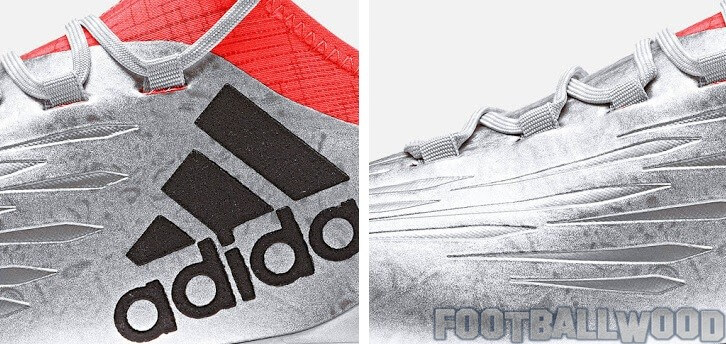 Read also: Spain Euro 2016 Kits
Horizontal patterns in the shape of rhombus are also designed on the upper surface of shoe which provides better ball control and accuracy. The out-step boasts the trademark logo of Adidas with the same spray effect that is also used for the Adidas Euro 2016 away kit numbers.
Collar built on its upper surface provides ultimate comfort to the footballer. The ball touch area of the upper of the second gen Adidas X 2016 boots comes with remarkable grooves that symbolize speed of the silo. These are completely tongue less in design which means no tongue is built on these shoes. It also removes the X‑cage in midfoot area.
Sole area is featured with seven orange studs for better traction on ground. The next gen Adidas X 2016 football boots feature an external heel counter for more lock-down and speed.
Release Date: The new Adidas Euro 2016 X Next gen boots will be launched in May 2016 and will be used in Euro 2016 football championship.
Price: Adidas revealed the price of boots. You can buy them at the price tag of €200 [£160] after the launch.
So these are the new boots of Adidas for Euro 2016. Have you something to share about these new cleats? Share your thoughts with us.