The German sport kit supplier Adidas has launched its new football boots for Barcelona star striker Lionel Messi which are Adidas Adizero Messi Battle Pack 2014 World Cup. He is the only player who will wear these boots during the whole competition. The new boots are featured with three color combination i.e. blue, black & orange color. Recently Adidas has launched new Adizero F50 colorful for Messi which he is using right now. But these are specially designed for the biggest football tournament. Have a look!
Adidas Adizero Messi Battle Pack World Cup White Black Orange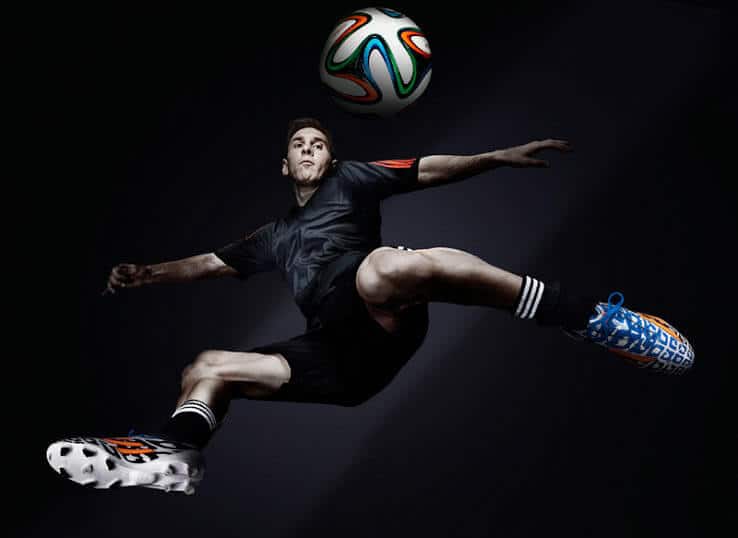 These new football boots for Messi are designed in unique way with great color combination. Some other brands like Nike & Puma are also preparing boots for this world cup. The upper layout of Adidas Adizero Mess battle pack is designed with blue color in different layout. On the tongue of boot, there is a logo of Adidas in orange appearance with name "Adizero" in blue application. On both sides save layout patterns are designed but these are in black color. Adidas has designed these boots only for the Argentine striker for World Cup featured with number 14.
Take a look on its inside sole & you'll find a text written "Una Nacion" which means One Nation. An orange colored single star is also there. On the surface of black layout, three Adidas stripes are available in orange application. It is featured with dribbletex upper for dribbling in all weather conditions.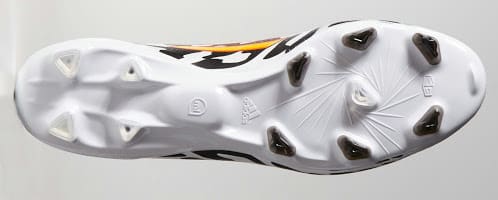 The sole of Adidas Adizero Messi Battle pack is in white color with black colored spikes on it. Front spikes are in black whereas, back stripes are in white. On the back of boot, the logo of Adidas Messi is also available in orange with black background. Right now, Adidas has not revealed the price of Adizero Messi Battle 2014 Pack World Cup. They have only revealed that they will be used by the Argentine player Lionel Messi.