Adidas Ace 2015–16 15.1 Football Boots Leaked: The all new soccer shoes of Adidas in the form of Ace 15.1 have been leaked. According to reports, these new football boots are mainly designed to have a better control on ball. These are expected to be worn during the final of UEFA Champions League which will be played on 6th June 2015 Berlin. Have a first look on silver metallic — solar yellow boots below.
Adidas Ace 2015–16 15.1 Boots Info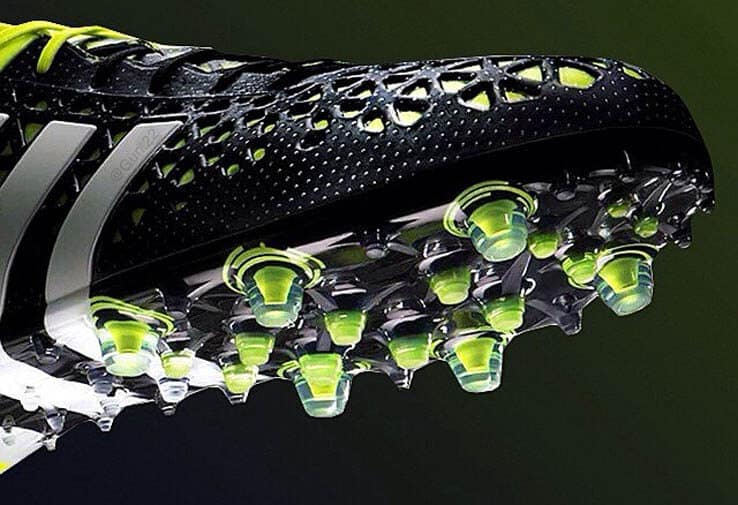 The manufacturer have designed a honey comb maize on its upper surface in order to have better ball control and perfect touch. Before these shoes, Adidas revealed some shoes that provides good control, but these are just great.
Three white colored Adidas stripes are available in vertical order at the center of shoes. For stability, heel area of Adidas Ace 2015–16 is made with yellow. Toe of boots are made little big higher that its actual height.
Related: Buy Ronaldo Nike Silverware Boots Online
Tongue of Adidas ball control boots is featured with white Adidas trademark logo on solar yellow background. Black and yellow honey comb maize structure is also available on the remaining portion of tongue.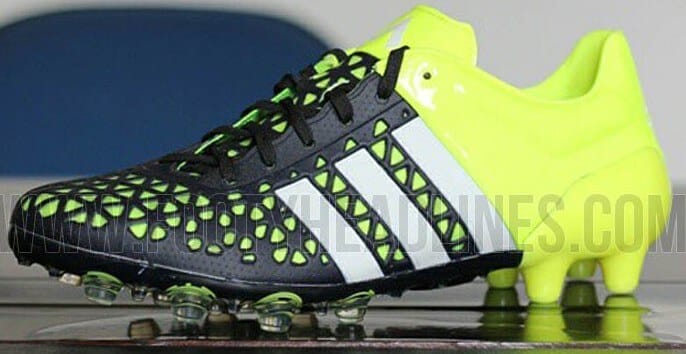 Completely new outsole is provided on these new boots of Adidas that provide better traction on artificial and firm ground. Spikes are in solar yellow surrounded by solid crystals. Number of spikes are provided on outsole which ensures better control on speed. Three white Adidas stripes continues at the sole of Adidas Ace 15.1 shoes.
Related: Buy Lionel Messi Adidas Pibe de Barr10 Boots
Football players like James Rodriguez, Mesut Ozil, Iker Casillas, Manuel Neuer, Koke and Mats Hummels will wear these new boots from June 2015. Price of these new boots is given below.
Price of Adidas Ace 15.1 Football Boots
The expected price tag of Adidas Ace boots these shoes is 200 Euros which means you can purchase them at 150 British pounds or 200 US Dollars. But you can purchase them from July 2015.