Match result of Man City vs Liverpool [25 Aug 2014] with stats and highlights are available here. The defending champions Manchester City proved that they are the favorite to win this competition after 3–1 victory over Liverpool. Goal from Sergio Aguero [69′], Stevan Joventic [41′ and 55′] took Man City at third spot after second match week of premier league 2014–15. It would have been a 3–0 victory if an goal from Pablo Zabaleta on 83th minute was not scored. But still they are satisfied with result against the current vice champions of premier league.
Manchester City vs Liverpool 3–1 Highlights
Stevan Jovetic was the man of the match who scored 2 goals before Sergio Aguero's last strike in 69th minute. In 153 minutes this season, he has scored as many times in the league as he did in his first nine matches one year ago.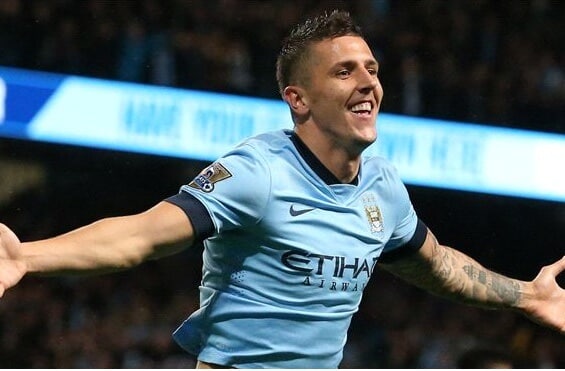 Goalkeeper of Man City found himself facing more potential threats with Liverpool having plenty of opportunities to test the England international from corners and free kicks around the penalty area but they failed to take advantage of those and their slightly greater share of possession.
After a catalogue of fitness problems the million-pound transfer from Fiorentina last summer is starting to deliver, although once Aguero regains full fitness after his World Cup exertions he may find his time is limited unless he can continue to find the goals to persuade the manager.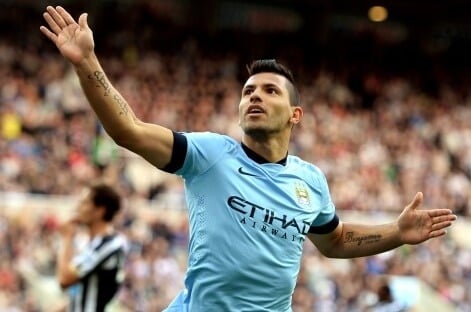 City also missed some great scoring chances. In 8th minute, left footed shot of Edin Dzeko from outside the box missed to the right after assist from Stevan Jovetic. 5 minutes later, another miss from Pablo Zabaleta, right footed shot from a difficult angle on the right was too high.
Liverpool's new signing Mario Balotelli was appeared on bench. The Italian forward sat next to Adam Lallana who is currently suffering from injury. Balotelli signed too late to be eligible to play in the game, meaning his first match for Liverpool is likely to be against Tottenham next Sunday.
Manchester City 3, Liverpool 1 Statistics
| | | |
| --- | --- | --- |
| Man City | Stats | Liverpool |
| 3 | Goals | 1 |
| 9 | Shots | 11 |
| 13 | Fouls | 7 |
| 6 | Corner Kicks | 7 |
| 1 | Offsides | 1 |
| 53% | Possession | 47% |
| 1 | Yellow cards | 1 |
| 0 | Red cards | 0 |
| 3 | Saves | 1 |
Goals
Man City: Stevan Jovetic [41'and 55′], Sergio Aguero [69′]
Liverpool: Pablo Zabaleta [83′ own goal]