Ney­mar soc­cer play­er is cer­tainly one of the most tal­en­ted and expens­ive play­ers in the world con­sid­er­ing his enorm­ous weekly wages and trans­fer sums. The prodi­gious Brazili­an has already made a name for him­self boast­ing great scor­ing abil­it­ies and amaz­ing drib­bling, of course.
He moves from Bar­celona to PSG appeared to be the record-break­ing trans­fer boast­ing the enorm­ous fee the foot­ball world has nev­er seen before. This fact put Ney­mar soc­cer play­er above some top play­ers like Cris­ti­ano Ron­aldo and Messi.
How­ever, huge money does not seem to sat­is­fy the Brazili­an. More and more rumors are leak­ing and sug­gest­ing his move in dur­ing nearest sum­mer. There are sev­er­al factors in favor of this par­tic­u­lar fact. People say he is no happy in PSG. If the deal between two clubs takes place, Ney­mar might appear to be the first ever half-a-bil­lion soc­cer play­er ever.
A Brief Soccer Player Profile Overview
One can hardly argue the gif­ted Brazili­an is one of the most out­stand­ing ath­letes over the globe. He man­aged to score 186 goals in all com­pet­i­tions and won vari­ous pres­ti­gi­ous titles. His win­ning track record high­lights three Copa del Rey trophies, the UEFA Cham­pi­ons League trophy in 2015 in addi­tion to two-times la Liga cham­pi­on.
On the oth­er hand, Ney­mar is the only soc­cer play­er who may be booed by his own fans even after scor­ing four goals in a single game. Some Brit­ish offi­cials called him a clown on social media plat­forms. People do not like his man­ner to fall down all the time as if he was made of glass. Whatever they say, Ney­mar is still one of the most expens­ive play­ers and he is about to break anoth­er trans­fer-fee record.
Neymar Soccer Skills
So, why do we con­sider him so tal­en­ted and expens­ive at the same time? Well, mostly for his play­ing skills. He boasts amaz­ing drib­bling with a chance to move through any group of defend­ers to hit the net. At the same time, Ney­mar has a power­ful strike put­ting the ball into the net many times form a free kick.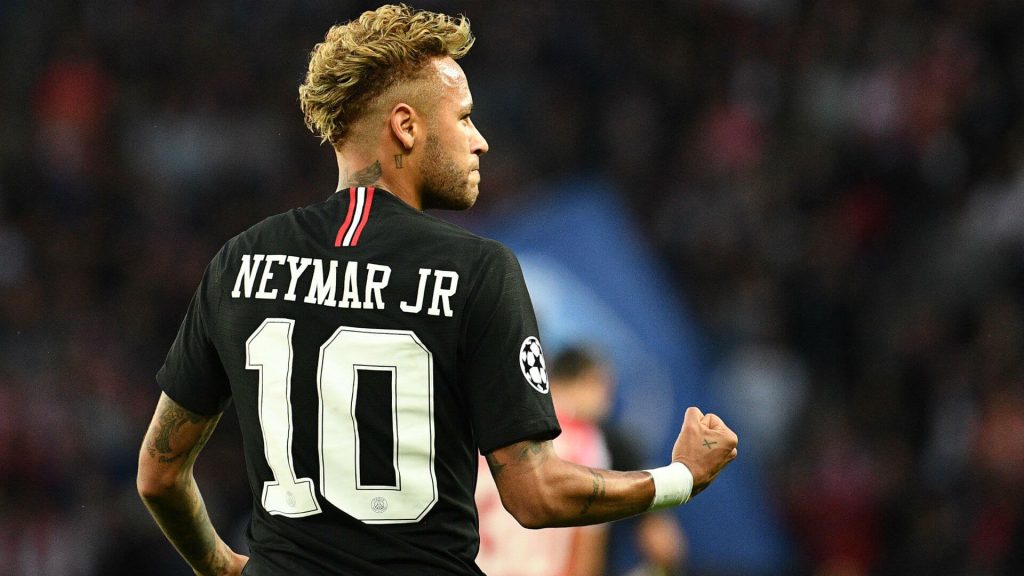 Player's skills have evolved over the years. He has grown into a wise assist­ant with a good view of the situ­ation on the pitch. He seems to be more focused on the team although he was unable to help PSG move through into the next leg of the 2019 UEFA Cham­pi­ons League. The game against Manchester United appeared to be an epic fail­ure for the French club. How­ever, the Brazili­an might try to win the trophy with the new team next year, Is it going to be Real Mad­rid?
Factors that Prove Neymar's Future Move to real
As we have noted before, Ney­mar trans­fer fees often break records. He life­time trans­fer price is about $600 mil­lion fea­tur­ing over $350 mil­lion of gen­er­ated trans­fer fees start­ing from 2013. He just can't get enough of it. Here are some facts that sug­gest anoth­er sen­sa­tion­al move:
PSG needs to com­ply with the fin­an­cial fair play. The team is under huge pres­sure right now.
Kyli­an Mbap­pé is grow­ing into the team's lead­er pretty fast. Ney­mar is simply of no use.
The Brazili­an is heard to be unhappy with his life in the cap­it­al of France.
Play­ing for Real Mad­rid was his long­time dream.
Real Mad­rid urgently requires anoth­er Galactico-level play­er to replace Ron­aldo.
If everything runs smoothly, we may see Ney­mar mov­ing to his new team in the nearest future dur­ing the sum­mer trans­fer win­dow.