Start date, all qualified teams and groups of 2015 FIFA / Football Women's World Cup Canada
The seventh edition of FIFA Women's World Cup is set to begin from 6th June 2015. This competition will be played between 24 qualified national football teams from all six confederations. FIFA have announced the list of all teams and groups of this tournament. For the first time in history of Women's football world cup, Hawk-Eye system as goal-line technology will be used in this campaign. Defending champions Japan will compete against Switzerland, Cameroon and Ecuador in group stage games.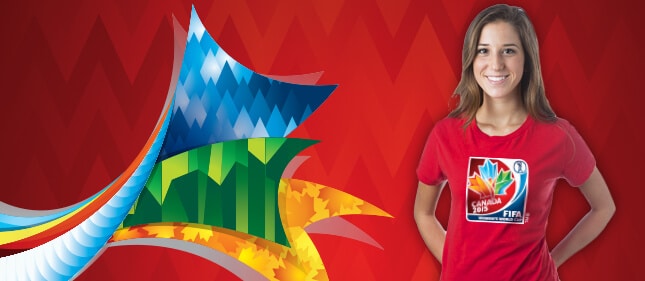 2015 FIFA Women's World Cup Start Date
Start Date: 6 June 2015
End Date: 5 July 2015
Host nation Canada will begin the competition against China PR on 6th of June. On same day, New Zealand will play second game of the competition against Netherlands. All 24 teams are divided into six groups having four teams each. Top three teams from each group will directly qualify for the round of 16. The third best placed teams from each group will qualify for the knock out stage [round of 16 / pre-quarter final].
2015 FIFA Women's World Cup Qualified Teams
Canada

China

South Korea

Japan

Australia

Thailand

Switzerland

England

Norway

Germany

Spain

France

Sweden

Brazil

Colombia

Nigeria

Cameroon

Costa Rica

United States

Ivory Coast

Mexico

New Zealand

Netherlands

Ecuador
North Korea team is banned for playing this World Cup because its players tested positively for enhancing drugs during the 2011 Women's World Cup. This is the first time in the history of tournament that a team has been banned for playing.
Japan, Norway, Germany, Brazil, United States, Sweden are the most experienced teams of Women's Football World Cup. These teams have played every edition of this competition.
2015 Women Football World Cup Groups
Given below are the six groups of 2015 FIFA Women's World Cup. Each group will play one match against each other.
Group A: Canada, China PR, New Zealand, Netherlands
Group B: Germany Ivory Coast, Norway, Thailand
Group C: Japan, Switzerland, Cameroon, Ecuador
Group D: United States, Australia, Sweden, Nigeria
Group E: Brazil, South Korea, Spain, Costa Rica
Group F: France, England, Colombia, Mexico
Group Stage matches: 6 June to 17 June
Round of 16: 20 June to 23 June
Quarter finals: 26 and 27 June
Semi finals: 30 June and 1st July
Third place play-off: 4th July 2015
Final: 5th July 2015