The Federation Internationale de Football Association [FIFA] has announced the prize money of world cup 2014. The governing body of football has declared this prize money on 6 December 2013. Winning prize is about 37 percent more as compared to that of last FIFA world cup which was organized in South Africa. Brazil have worked with tirelessness to complete the preparations for the world cup. Do you know which team will get how much winning prize? For this you have to read it full.
Winning Prize of 2014 World Cup
FIFA has stated that total prize money of $576 million will be awarded to all 32 teams which are playing this competition. In last world cup, the total amount was $420 million which was 37% less than this total. However, the winning team will collect sum of $35 million with golden trophy & the runners up will get $25 million out of this total. FIFA is not only taking care of the tournament, they are also focusing of take care of national team players. Out of this $576 million total amount, the amount of $100 million of it is player's insurance if they become injured during the competition. The governing body calls this a protection during this campaign. On this announcement, Valcke said "We will not wait for the start of the world cup for that, those payments will start immediately and will rise to $100 m in the future." He confirmed that the legacy money would be ploughed into grassroots football in Brazil as well as education and health projects linked to football in country. The winner of third place will take home total of $22 million & fourth place winner will get $20 million. Teams which get knocked out in last 8 round i.e. round of quarter finals will be awarded with prize money of $14 million each. And the teams that finished tournament will get $9 million total. Remaining 16 teams if they get knocked out in group stage will get $8 million total.
| | |
| --- | --- |
| PRIZE MONEY | ROUND |
| $30 million | Champions |
| $25 million | Runner-Ups |
| $22 million | Third Place |
| $20 million | Fourth Place |
| $14 million | Quarter finals Knocked out |
| $09 million | Round of 16 Knocked out |
| $08 million | Group Stage Knocked out |
Last World Cup Prize Money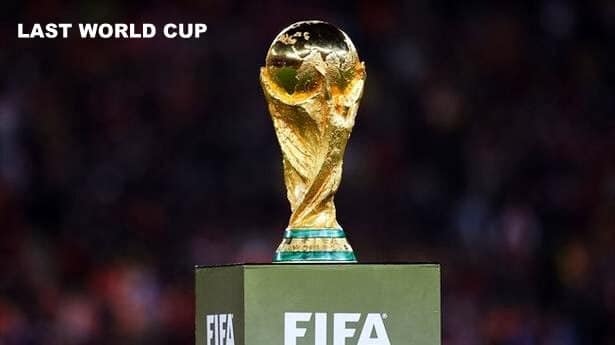 Although Brazil is investing lots of money in this competition, but they are expecting huge profit with it. The last competition Confederation Cup was also organized in this nation which made a huge profit for the nation. Brazil is expecting 3 times profit than that of last confederation cup. Also, amount of 1.$5 million will be also given as a participation fee for their preparation costs. In last campaign, this amount was $1 million. FIFA has also declared that "There will also be awards of $70 million for the clubs who players are taking part in the world cup &, in addition to that, $20m will be given as a legacy to Brazilian football." In last world cup, the world champions Spain received $30 million total. Secretary General of FIFA, Jerome Valcke has revealed that this total amount of money is one third more that prize money of last world cup which was held in South Africa. So which side on you are in this world cup?