While the entire football world was focused on Euro 2020 and, to a lesser extent, America's Cup, the clubs did not sleep and agreed on deals. Deals that you might have missed. Here's what you could pay attention to in June.
Jaydon Sancho (Borussia D — Manchester United), 85 million pounds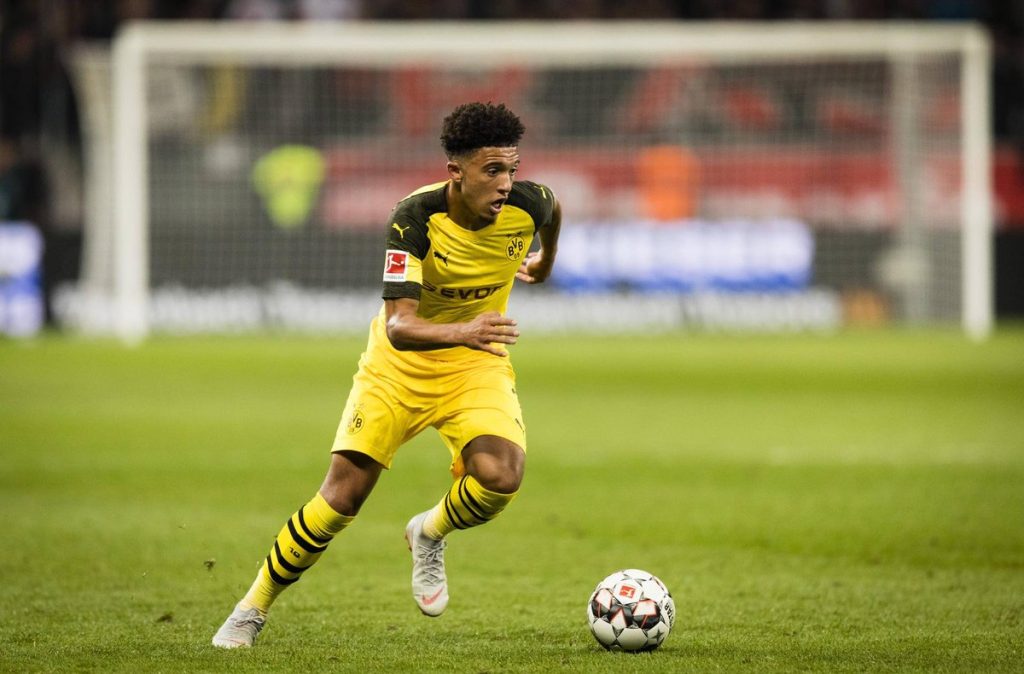 During Euro 2020, Manchester United and Borussia agreed on the transfer of Jaydon Sancho. The transaction amount is 85 million pounds plus bonuses. Part of this amount will be received by the player's former club – Manchester City, where the Englishman moved to the Bundesliga four years ago. The deal will be finally closed after the Euro when Sancho will undergo a medical examination in Manchester.
Last season, Jaydon scored eight goals and 11 assists in 26 Bundesliga matches.
Ashley Young (Inter — Aston Villa), free
After spending two seasons at Inter, where he won the championship with Antonio Conte, Young returned to the Premier League at his native Aston Villa.
The 35-year-old defender made 190 appearances for Villanova from 2007 to 2011, after which he moved to Manchester United.
He signed a one-year contract, but it can be extended if desired.
"It's amazing to come back — it's like I never left. The club has changed a lot during this time, and I want to get back to work as soon as possible. As soon as I heard about the interest, I immediately demanded from my agent that he formalize the transition."
Kevin-Prince Boateng (Monza-Hertha), free
Kevin-Prince Boateng is back where it all started. He started his career in 2005 at Hertha Berlin, after which he played everywhere. Tottenham, Genoa, Milan, Barcelona, Besiktas… and here he is at home.
"Herta" is not just a club for me. I want to thank her. I've played many places in recent years, but I've owed her all my life. I have never forgotten that "Herta" was in my heart."
It seems that the midfielder is not lying — he even has the club's logo stamped on his chest.
Gianluigi Buffon (Juventus — Parma), free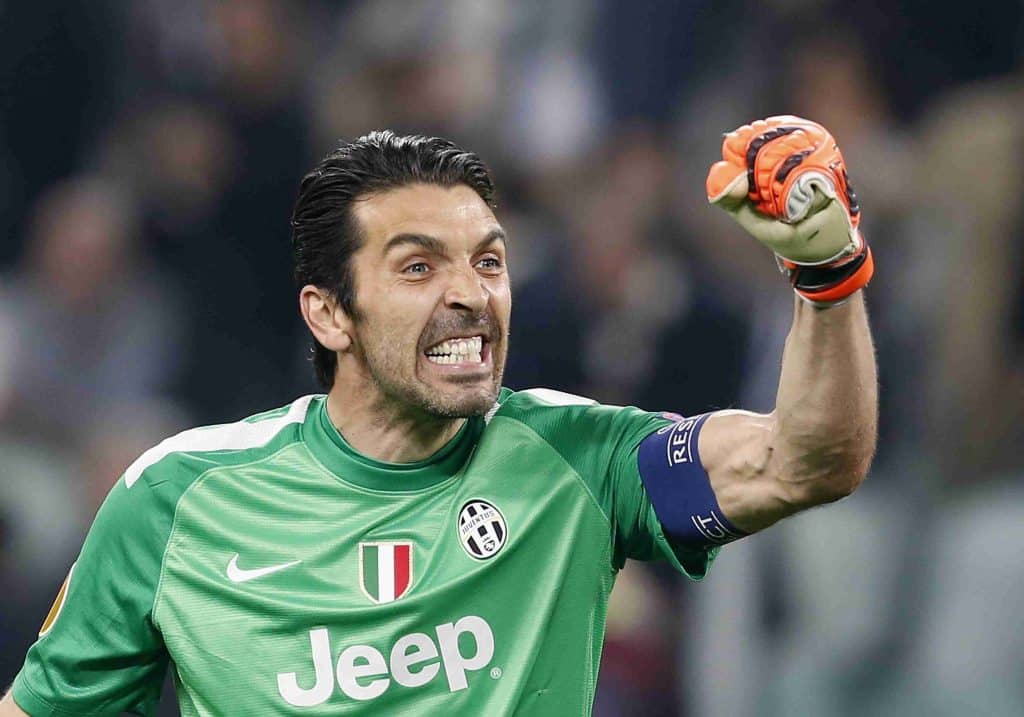 Twenty years after leaving his favourite childhood club, Buffon returned.
This transition is not out of desperation because, in the process, he refused two teams from the Champions League, including turning away Barcelona. On the contrary, the Italian wants to be the first number in the goal again.
Now his task is to return Parma to Serie A. And even though Gigi did not go to Euro 2020, he believes that his return is still possible. He has already admitted that he is ready to compete for a place in the cage for the World Cup.
Emmanuel Dennis (Bruges — Watford), 3.5 million pounds
Someone remembers Emmanuel Dennis by his performances for the Luhansk "Dawn" and someone by the goals against Real Madrid in 2019. You can also recall how he refused to play in the LCH because he was not allocated a favourite place on the bus.
Everything indicates that Emmanuel Dennis is suitable for the Premier League, although he does not often score even in Belgium, having scored only seven goals in his best season.
The Nigerian signed a contract for five years.
Fikayo Tomori (Chelsea-AC Milan), 24.5 million pounds
Oluwafikayomi Oluwadamilola Tomori has finally left Chelsea and signed a four-year contract with AC Milan. In Italy, his form was satisfied.
The 23-year-old defender fought for a place in the Chelsea foundation in the previous season, but even numerous injuries did not help — Kurt Zouma and Tiago Silva were preferred. But he was good at Milan, having played for the team 17 times and scored a goal in the confrontation with Juventus. Nevertheless, he may become another transfer that Londoners will regret.
Danny Rose (Tottenham — Watford), free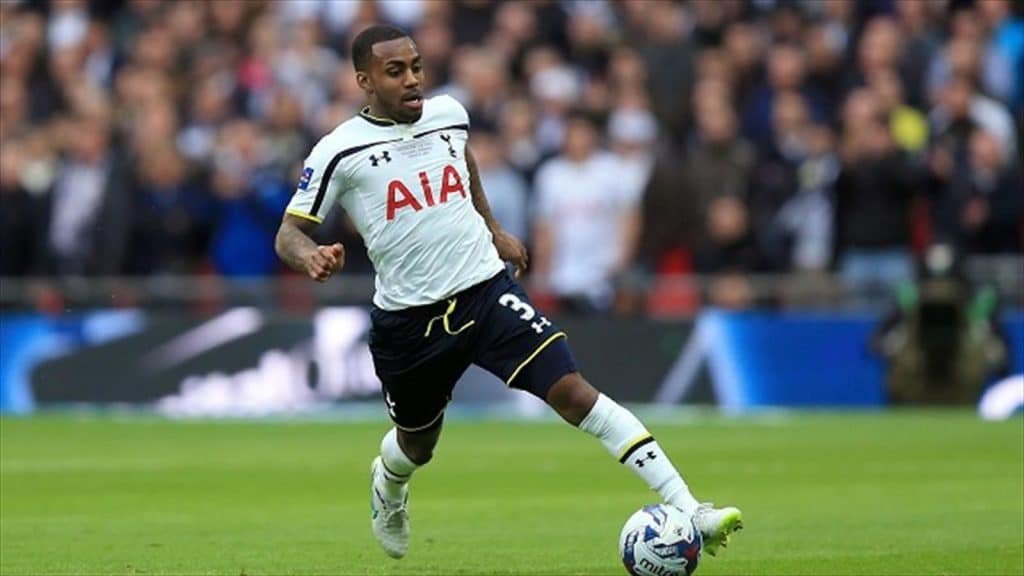 Forgotten by Tottenham and England, Danny Rose has found a new club. At Watford, he will do everything to shut up his critics.
Rose spent 14 years at Spurs, but he never entered the field in the last season, having quarrelled with Mourinho. He has already played for Watford — in 2009. His contract is for two years.
Hakan Chalhanoglu (AC Milan — Inter), free
The playmaker from Turkey played 172 games for Milan, scoring 32 matches and making 48 assists. But, having not received a new contract, he decided to move to Inter, where he will work under the guidance of Simone Inzaghi. And he is not the only one who left Milan like this, which also remained without goalkeeper Gianluigi Donnarumma, who moved to PSG.
Memphis Depay (Lyon — Barcelona), free
Finally, the rumours can be left: Depay will still become a Barcelona player. The Dutchman, who previously played for Lyon and Manchester United, will join the murderous attack, including Lionel Messi, Antoine Griezmann, Sergio Aguero and Dembele.
In Catalonia, Depay will work with his compatriot Ronald Koeman, familiar to him from the national team.
Nicolas Gonzalez (Stuttgart — Fiorentina), 23 million pounds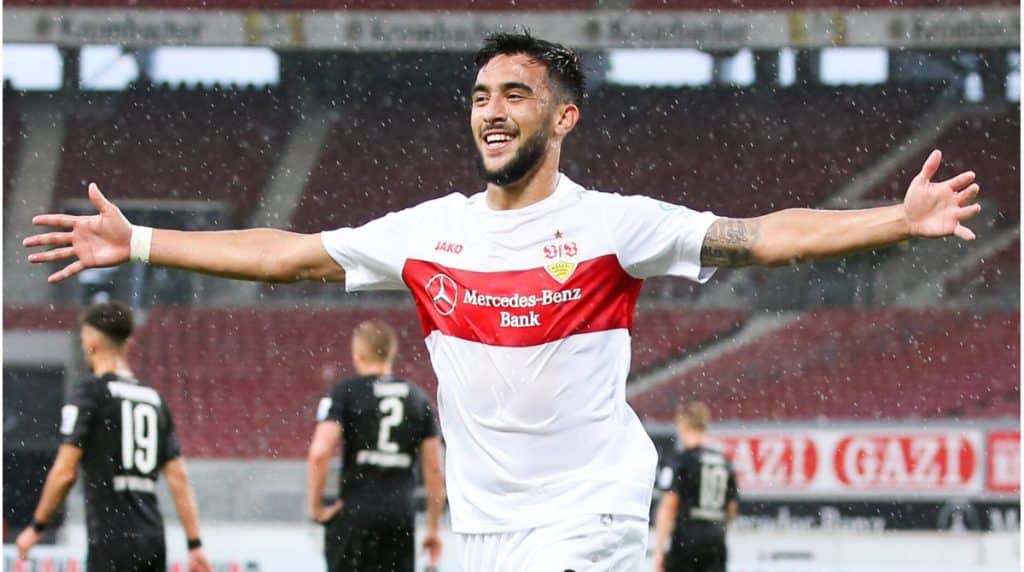 He is currently with Argentina at the Copa America, but this did not prevent Gonzalez from dealing with his future at the club level. This summer, he became a record signing of Fiorentina.
23-year-old Nicholas Gonzalez, nicknamed "the beetle", is known for his speed and technique, and he has many fans in Germany. Last season, he scored six goals and made two assists in 15 games. He could also have ended up at Tottenham, but Fiorentina offered him a five-year contract.
Milot Rasica (Werder Bremen — Norwich), 9.4 million pounds
Norwich City bought Milot Rasica for 9.4 million pounds — a reasonable sum for a player of the Kosovo national team. At the club, he will replace Emiliano Buendfa, who left for Aston Villa.
Rasica used to be interested in Villanova himself, but the Canaries still insisted on their own. The club hopes that Rashica will play with Teemu Pukki. It is quite possible: in Germany, Raschitsa scored 21 goals and made 17 assists for 87 matches.
Davi Prepper (Brighton-PSV), the amount is unknown
Four years after his departure from PSV to Brighton, midfielder Davi Prepper returns.
The 29-year-old Dutchman has played in the Premier League 95 times, but an injury prevented him from entering the field more than 11 times in the last season. During his career, Prepper has tried on a Dutch national team T‑shirt 17 times.
"I had a great time in Brighton, but for certain reasons, the last season was not easy. However, there was a chance to return to PSV, and it's just great. I have learned a lot, and PSV has joined its ranks with a different player who once left it."
Nathan Collins (Stoke City — Burnley), 12 million pounds
Burnley chairman Alan Pace described Nathan Collins as "one of the most promising players in the country." He is 20 years old, but he has already appeared on the field 49 times, becoming the youngest captain in the history of Stoke.
There is no doubt that there is potential, but it will not be possible to replace James Tarkowski and Ben Mee at the heart of the Burnley defence.