The Swedish and PSG striker Zlatan strikes it again. On Monday [9 Feb 2015], the renowned Musee Grevin revealed Zlatan Ibrahimovic's wax statue, becoming only foreign footballer after Pele to be immortalized at the Parisian museum. Zlatan has joked that the Eiffel tower of Paris should be replaced by his statue.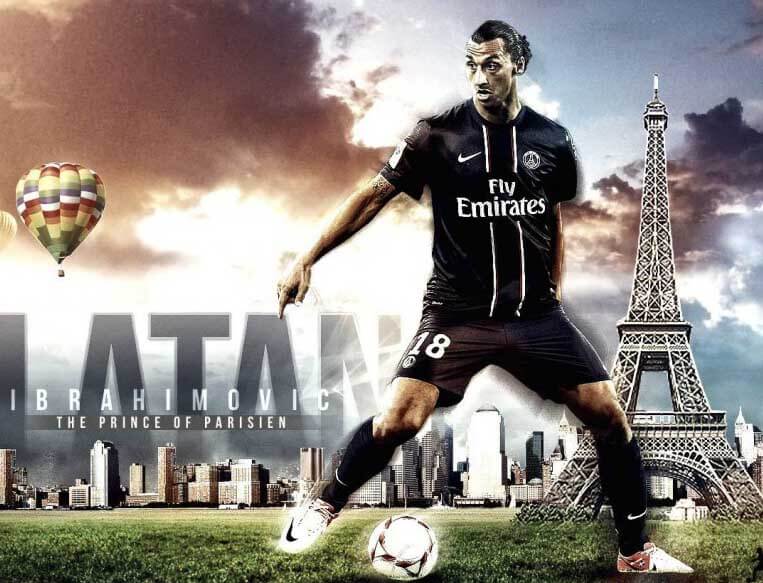 The thirty three years old footballer told to RMC "It's an incredible feeling to get a statue at the Musee Grevin. The statue looks very focused, just like myself out there on the pitch. I can only be grateful for the fantastic job done. I am very proud to get this sort of recognition, especially as a Swede."
"It's a big honour to have a statue in a great museum like the Grevin. I am very happy with it. The people can get really close to the statue and that was the objective. The next step? I don't know… Maybe replacing the Eiffel tower with a Ibrahimovic statue."
Zlatan angry again after dumb question of journalist
Zlatan Ibrahimovic was also seen angry when he was asked a dumb question about his performance. A journalist asked him a dumb question and he refused to talk. Read the conversation below.
Journalist: It's been two months since you scored in the championship. Do you feel better now?
Zlatan: Two months?
Interviewer: Yeah, in Ligue 1
Zlatan: And Saint Etienne?
There was a pause by the journalist after Zlatan's last question
Zlatan: Please my friend… If you don't know your information, don't talk to me.
Given below is the video of this incident. Have a look
https://www.youtube.com/watch?v=WjUqJEWjaCE
The PSG forward scored against Saint Etienne at the end of January and the journalist was not aware of his goal. He tucked home a second half penalty as PSG earned a 1–1 draw with league leaders Lyon on Sunday — a strike that led to the awkward exchange above.