Real Madrid get back on winning track after last draw against Real Betis as the club defeated the Catalans by six goals at their home ground Santiago Bernabeu. The French manager praised his team players including the hat-trick scorer Cristiano Ronaldo, Karim Benzema, James Rodriguez and the company. Ronaldo, who was facing lots of criticism for his goal scoring record in previous games shuts up with a perfect hat-trick. Read what the club manager Zinedine Zidane said after win against Espanyol.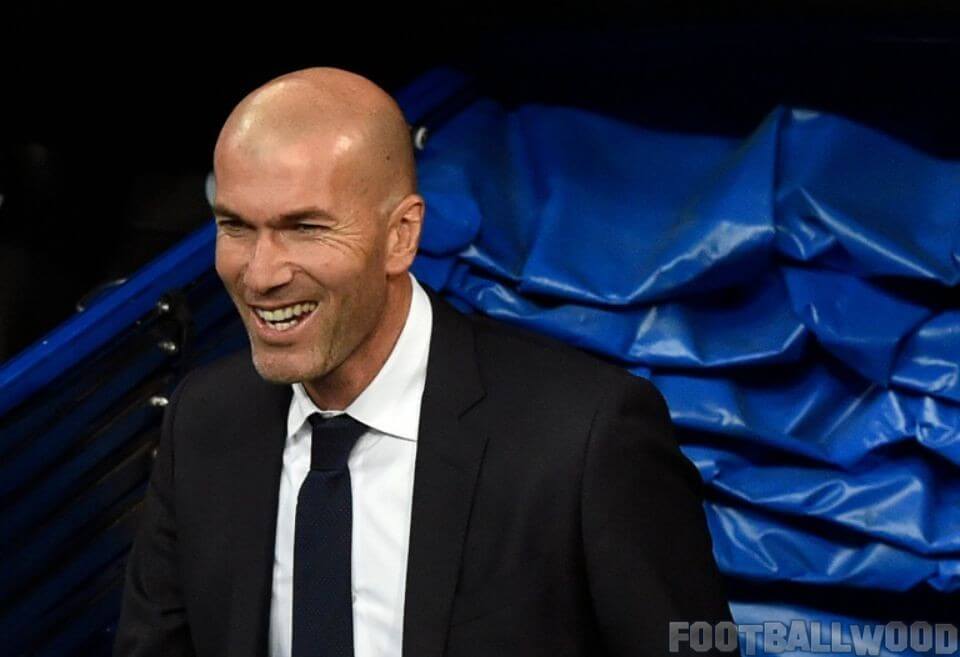 Zidane's Post Match Interview After 6–0 Win Against Espanyol
Former Real Madrid midfielder and current manager Zidane said Cristiano Ronaldo proved his critics wrong after his hat-trick helped fire Real Madrid to a 6–0 win against Espanyol. He said "We have got used to it that Cristiano scores a lot of goals. If he doesn't score three, he has not done well in the eyes of some." Read also: Messi and Ronaldo scored 1000 goals combined "It will always be like this, because we have gotten used to his goals. There is no problem if he doesn't score every now and them. He is hugely ambitious. Plus he put in a lot of work defensively as well today." Not only about the performance of Cristiano Ronaldo, the French manager was impressed with Karim Benzema's performance also who scored the first goal for the home side. About the performance of Benzema, Zidane said "It is hard to see anything where he can still improve. But he enjoys working hard and will certainly get even better. It does not matter to me whether he scores the first of the second goal. He is capable of scoring and making goals. Plus also does his work without the ball." Read also: James Rodriguez said everybody listen more to new coach During the absence of Gareth Bale, Zidane picked up the Colombian James Rodriguez who also impressed Zidane. The Colombian midfielder found the back of the net in second half of the game and played a decent game. "James put in a good performance and worked hard for the team, Zidane said. I am very happy with his performance. Not just with his display on the ball, because I know what he can do with the ball. It's easy for him on the ball. But I am happy with his overall performance." Los Blancos will be facing Granada in their next La Liga match on 7th Feb 2016. They are still at the third spot in league table with four points behind the leaders Barcelona with one game to play.