Adidas have unveiled the all new Black and yellow color Predator Instinct 2015 Colorway football boots. These new soccer cleats are part of #Therewillbehaters collection which is recently launched by the sports kit supplier. So let's have close look on these new soccer shoes of Adidas.
Adidas Predator Instinct 2015 Colorway
These black and yellow cleats provides you maximum possible ball control as there are vertical grips provided on the upper surface. Based on the 2014 Adidas Predator Instinct Boot, the new black and yellow 2015 Predator instinct boots uses vibrant colors to create a striking design.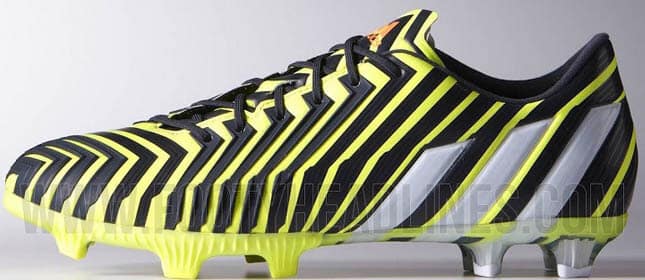 The runner ball control provided on the upper portion is responsible for great ball control. New predator shoes are specially designed for a creative midfielder. Sole of the boots are provided with black, yellow and white finish. On each side, three white colored Adidas stripes are provided.
Adidas Predator Instinct 2015 Colorway cleats are specially designed for the matches of UEFA Champions League. Log of the competition inside the boots represent it. Along with this logo, a text "the best of the best" is written in yellow appearance on orange background.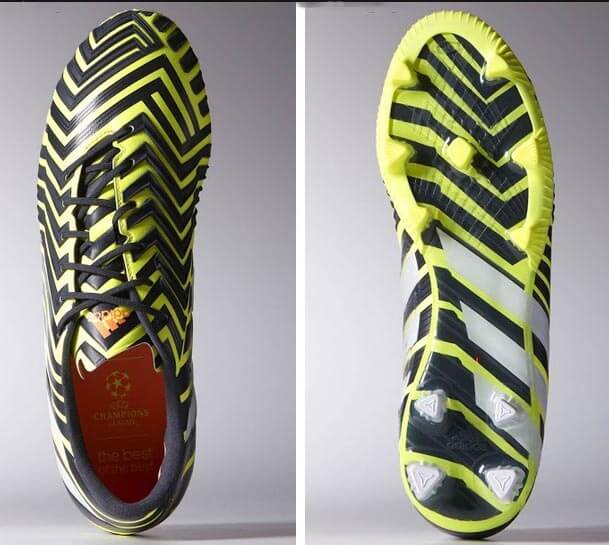 Trademark logo of Adidas is printed with orange application on tongue. The revolutionary vertical black colored patterns are provided on whole upper surface. On its heel, "predator" is written with orange application and black background.
Predator Instinct 2015 Colorway will be used by Mesut Ozil, Angel Di Maria, Xabi Alonso, Mats Hummels. The unique upper graphic pattern of the black yellow Adidas Predator Instinct 2015 Boot is continued on the semi transparent outsole, which features a new control frame element in the forefoot area.