Accord­ing to rumors, the own­er of WWE Vince McMa­hon is des­per­ate of buy­ing an Eng­lish foot­ball club i.e. New­castle United Foot­ball Club. A New­castle source told the Brit­ish web­site win­ner sports: 'Vince McMa­hon has been sniff­ing around the club and seems keen on pur­su­ing his interest'. With this step, the WWE Own­er is look­ing to tak­ing interest in world's most pop­u­lar sport.
Vince McMahon is Buying New Castle United FC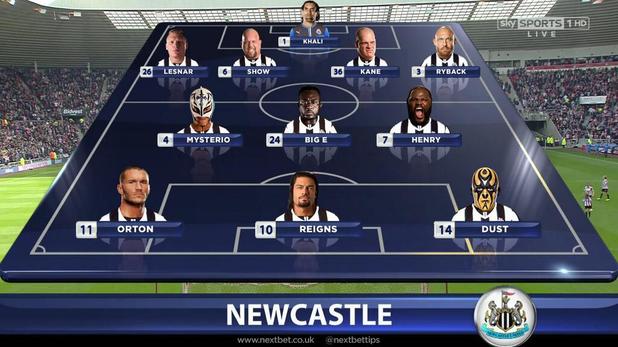 After look­ing at this step of the WWE supreme, Vince sees Eng­land as an untapped mar­ket for his wrest­ling empire. He has even indic­ated he could put on wrest­ling bouts at St. James's Park.
In a social net­work­ing web­site i.e. Twit­ter, The True Geordie [@TrueGeordieNUFC] tweeted "Vince McMa­hon buy­ing NUFC? He will fit right in… Already looks like most of us dur­ing the last few games!!". This tweet is act­ing as source of inform­a­tion for media.
It has received a men­tion or two in more main­stream news pub­lic­a­tions such as the Metro, but again only by refer­ring back to the ori­gin­al Win­ner Sports piece. So Mag­pies fans might want to hold off the wel­come ban­ners for him & the team, but that has not stopped.
In twit­ter there were some tweets regard­ing this top­ic which are:
WWE's Vince McMa­hon is being linked with a takeover of New­castle FC? He's no stranger to the black & white stripes! [@iamplayr]

WWE own­er Vince McMa­hon is rumored to be inter­ested in buy­ing New­castle United. Good news for #nufc fans? [@sportingindex]

Sure Vince McMa­hon has always been a New­castle fan… [@sidelinesTS].

Rumors sur­face that WWE own­er wants to buy New­castle, leads to plenty of jokes [101greatgoals].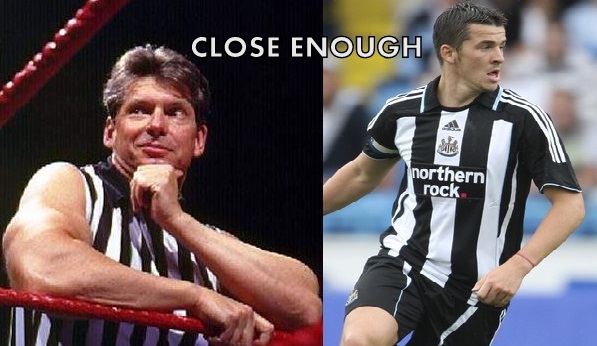 In response to the rumors, book­mark­er Nextbet.co.uk mocked up a pos­sible first XI and subs bench based on super­stars from the cur­rent WWE roster. Will this deal com­pleted suc­cess­fully? Well time will answer this ques­tion.