According to rumors, the owner of WWE Vince McMahon is desperate of buying an English football club i.e. Newcastle United Football Club. A Newcastle source told the British website winner sports: 'Vince McMahon has been sniffing around the club and seems keen on pursuing his interest'. With this step, the WWE Owner is looking to taking interest in world's most popular sport.
Vince McMahon is Buying New Castle United FC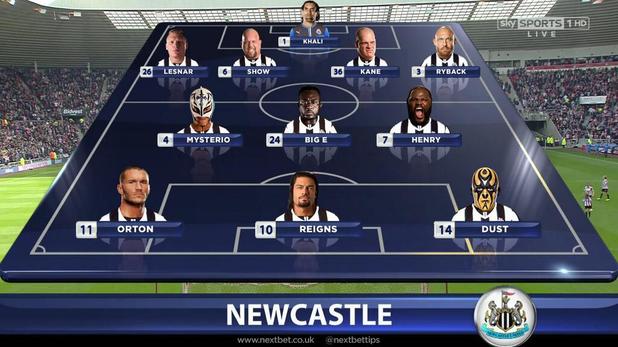 After looking at this step of the WWE supreme, Vince sees England as an untapped market for his wrestling empire. He has even indicated he could put on wrestling bouts at St. James's Park. In a social networking website i.e. Twitter, The True Geordie [@TrueGeordieNUFC] tweeted "Vince McMahon buying NUFC? He will fit right in… Already looks like most of us during the last few games!!". This tweet is acting as source of information for media. It has received a mention or two in more mainstream news publications such as the Metro, but again only by referring back to the original Winner Sports piece. So Magpies fans might want to hold off the welcome banners for him & the team, but that has not stopped. In twitter there were some tweets regarding this topic which are:
WWE's Vince McMahon is being linked with a takeover of Newcastle FC? He's no stranger to the black & white stripes! [@iamplayr]

WWE owner Vince McMahon is rumored to be interested in buying Newcastle United. Good news for #nufc fans? [@sportingindex]

Sure Vince McMahon has always been a Newcastle fan… [@sidelinesTS].

Rumors surface that WWE owner wants to buy Newcastle, leads to plenty of jokes [101greatgoals].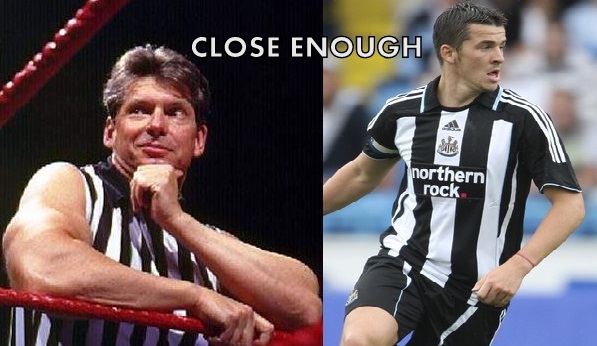 In response to the rumors, bookmarker Nextbet.co.uk mocked up a possible first XI and subs bench based on superstars from the current WWE roster. Will this deal completed successfully? Well time will answer this question.