Brazil national football team coach Dunga said Neymar will be judged on the number of World Cup he wins. He also spoke about Neymar's goal scoring run and stated that the team will help him to be the all time top goal scorer of Brazil. In addition with it, he also warned the Barcelona's winger that it is about how many World Cup he wins.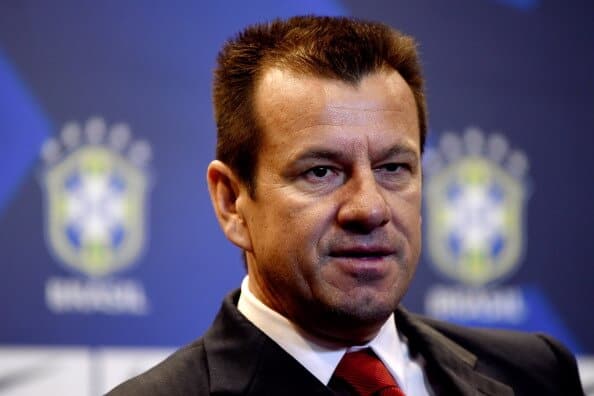 Dunga: World Cup wins will decide Neymar Greatness
Dunga named Neymar as the captain, replacing defender Thiago Silva. Since the return of Dunga as coach of team, the 23 year old Neymar have scored 8 goals and recorded seven consecutive wins. In recent win over the European giants France, Neymar again netted a goal, securing consecutive wins of seven games.
Neymar is 34 goals behind Brazil's all time top goal scorer Pele [77 goals]. So far in his international career, Neymar have scored 43 in 61 games. Looking on his current goal scoring run, the Brazilian can surpass Pele quite easily.
Dunga too wants Neymar to be the highest goal scorer of Brazil, but wants Neymar should only focus on becoming World champion. During a press conference, Dunga told to reporters
"We do hope he become Brazil's record goalscorer and we will try and help him to do that. But the number of goals he scores won't be a problem — it's about how many World Cup he wins."
Brazil will play friendly match against Chile at Emirates stadium, London on 29th March 2015. Both teams will take it as warm up game of Copa America 2015. Dunga further said
"In principle we intend to change the team a little bit because we only have 72 hours since the last game. We have to wait and see what the recovery time is for each individual."
About Gabrial Paulista's international debut in this game, 51 year old coach said "He's been in very good form. We have observing him since he was in Spain and he has been playing very well. But just because he is playing at his home ground it does not mean he will play. If we picked players depending on where we play then the team would be constantly changing."