Adidas has revealed Ball for FIFA World Cup 2014. The name of match ball is Brazuca & will be used in matches of world cup which is going to be organized in Brazil next summer. Once again World's top brand Adidas has designed ball for this world tournament.
Adidas is the company which is supplying of match ball since world cup of 1970. The name selected from the inspirations of Brazilian culture. This is mentioned that this is the first ever world cup ball which is selected by football fans.
Technical Details of Brazuca
Adidas has used the best technology for this match ball. The ball is designed with latest manufacturing technology with perfect artwork & stylish designing.
This design of this ball was not used earlier. Most of the balls have appearance of pentagonal & Hexagonal patterns, but there are no such design in Brazuca.
The bladder used inside the ball is made up of latex which helps to provide required rebound. The perfect shape & size of ball lets the players to control on it with an ease.
Brazuca is the first ball of World Cup which is designed with maximum number of colors used. It is designed with bold white / night / multi color.
The ball consists of 6 polyurethane patterns which are linked to keep the weight of ball same. During rotation of ball, it gives a spiral appearance.
Launch & Announce of Brazuca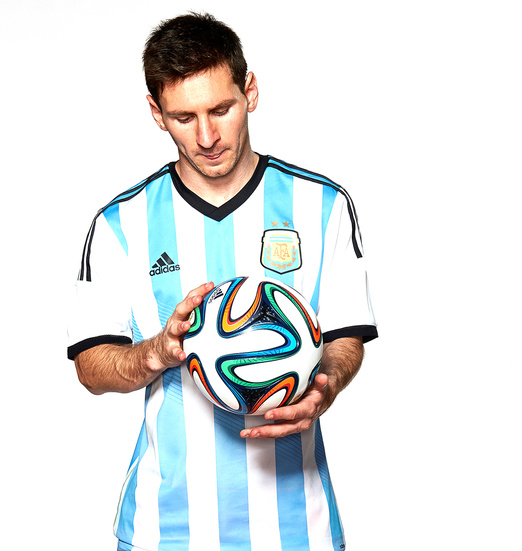 The match ball was officially announced after the completion Qualifications matches by FIFA. On December 3, 2013, official ball was launched in an event which was organized in Rio de Janerio.
The name Brazuca was selected by the fans. The name got more than 10M votes & 70% of votes were given to it. The ball gives appearance of the ball which was used in finals of UEFA Champions league final match at some extent.
In addition with Brazuca name there were 2 more names in this race named Carnavalesca & Bossa. May be, second & third name did not get good response due to very long & very short name.
World's number one football player Lionel Messi which is also brand Ambassador of Adidas is promoting this ball.
Watch video also, Adidas has titled it "Love me or lose me". Title is as cool as video…