Cristiano Ronaldo, the winger who is known for taking stunning free kicks is going through poor performance in terms of taking free kicks. The player has lost his free kick style for he was known for. He has missed his last 51 free kick attempts which is very bad number for player like Cristiano Ronaldo. But what his manager Carlo Ancelotti said about his free kick performance? Will he continue to take free kick? Let's find it out.
Ancelotti: Ronaldo will keep taking free kicks
After failing to score in last 51 free kick attempts, Cristiano Ronaldo is now focusing on free kicks. In fact, the former Tottenham Hotspur winger Gareth Bale scored some goals via free kicks, even with Ronaldo's presence. About this concern, Real Madrid manager came forward and said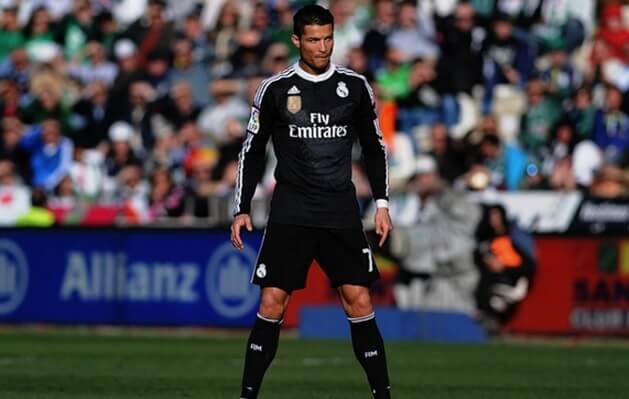 "It's pretty clear, Cristiano takes the ones on the left of the goal and Bale the ones on the other side." Carlo Ancelotti came in for criticism after bringing off Isco for Asier Illarramendi in the last draw against Villarreal at the home ground. He said "I'd do it again. Illarramendi gave us more balance." "I've talked to the players about this. A minute can be vital for the team to be able to win. It's not a personal thing. I've heard people at other teams saying that the team is more important than anything. It's the same for us. The players understand it." "We have lost a little bit of efficiency up front, we are not playing as fast from the back and it's harder to create chances when the team is so compact." After last draw against Villarreal, Real Madrid have now just two points lead with Barcelona. Their next rivals are Athletic Bilbao against whom they will play at San Memes on this Saturday. So what do you think, should Cristiano Ronaldo continue to taking free kicks or he should be replaced by Gareth Bale for taking free kicks?