Manchester United has failed all the attempts of Chelsea to made a contract of Wayne Rooney. Rooney confirmed that he is not in any condition to leave Manchester United. The 27 Years old Forward player still play for Man United for years. According to British media, the contract between Chelsea and Man United was unsuccessful and the champion of Premier league spurn the contract. On the TV Sky sports, Wayne Rooney was seen doing practice in football ground.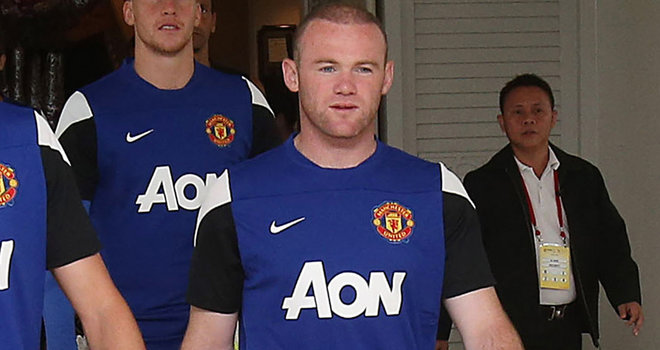 Manchester United does not wants to sell Rooney at any cost
The news declared that Chelsea offered 1M pounds to Man United along with replacement of David Luiz and Juan Mata. But all attempts were failed. Coach Jose was informed by Moyes not to come back to make further contracts. It was observed that in last season when Sir Alex Ferguson retired, Wayne Rooney extend his contract with his current club. That's why he is not going to any of football club.
The new coach Jose Mourinho was desperate to buy this Superstar. Whereas new Manchester United coach David Moyes, has titled that Rooney is not for sale. Rooney is one of the most experienced player of this club and they not in any mood to sell him. DON'T MISS: Premier League 2013–2014 Fixtures The new season of Premier League is about to come both new coaches are ready but in dilemma to make the strategy against each other. These are the top 2 teams of this league and everyone is excited to watch the new head 2 head match of this season. There is no guarantee that Man. United would sell this striker.