Video: Real Madrid vs Getafe 7–3 Goals Highlights 2015 La Liga: Real Madrid ended their season with another big win at home after thrashing Getafe by 7–3. The Real Madrid winger Cristiano Ronaldo scored another hat-trick, scoring most goals in one season. Watch the video highlights of Real Madrid vs Getafe in HD and enjoy the last game of Los Blancos right over here.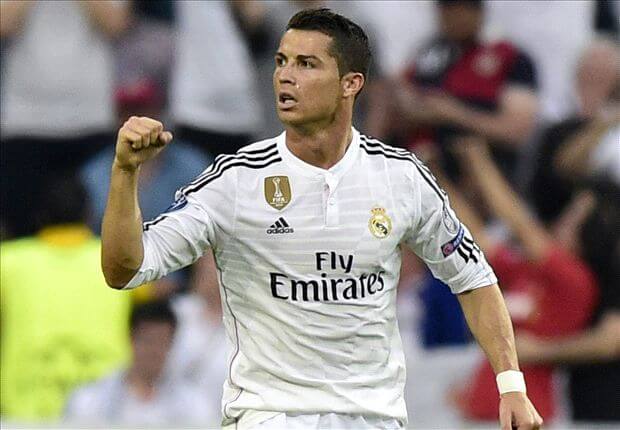 Real Madrid vs Getafe 7–3 Video Highlights
It was a memorable for Real Madrid's wonder kid Martin Odegaard who played first ever game for Real Madrid. Within first fifteen minutes of first half, the world's best footballer scored the opening goal in 13th minute. Later his goal was equalized by Escudero in 22nd minute.
14′ GOAL GOAL GOAL GOAL GOAL GOAL GOAL GOAL GOAL GOAL of @Cristiano Real Madrid 1–0 Getafe pic.twitter.com/czUvWKDbat

— Real Madrid C.F. (@realmadriden) May 23, 2015
The home side boosted their attack and again, Ronaldo sent the ball into back of the net 32nd minute. In first half, Ronaldo already completed his hat-trick which was 6th hat-trick of this season.
He hat-trick means he now has 48 league goals this season, which makes him the top goal scorer in the major European leagues in 2014–15 and a three time Pichichi winner. He is also just 10 goals away from Raul as he closes in on becoming Madrid's greatest goalscorer of all time.
It was not a good season for Real Madrid as they ended this season without any trophy. But Cristiano Ronaldo enjoyed this season, scoring total of 61 goals. Throughout the season, Real Madrid scored 118 goals and conceded 38 goals [more than Atletico Madrid and Valencia], collected 92 points [2 points below Barcelona]. They paid the cost of their poor defending.
Real Madrid vs Getafe 1–0 [Ronaldo's goal]
Real Madrid vs Getafe 1–1 [S. Escudero's goal]
Real Madrid vs Getafe 1–2 [D. Castro's goal]
Real Madrid vs Getafe 2–2 [Ronaldo's goal]
Real Madrid vs Getafe 3–2 [Ronaldo's goal]
Real Madrid vs Getafe 3–3 [Lacen's goal]
Real Madrid vs Getafe 4–3 [Hernandez's goal]
Real Madrid vs Getafe 5–3 [Rodriguez's goal]
Real Madrid vs Getafe 6–3 [Jese's goal]
Real Madrid vs Getafe 7–3 [Marcelo's goal]