David Beckham's wife thinks that her husband is fit for playing roles in Hollywood films. She said that David can be the next bond and can do very well. Later she said he has all the qualities which a Hollywood actor should have and his fame will help him to attract more audience to theater not only football lovers but also fond of movies.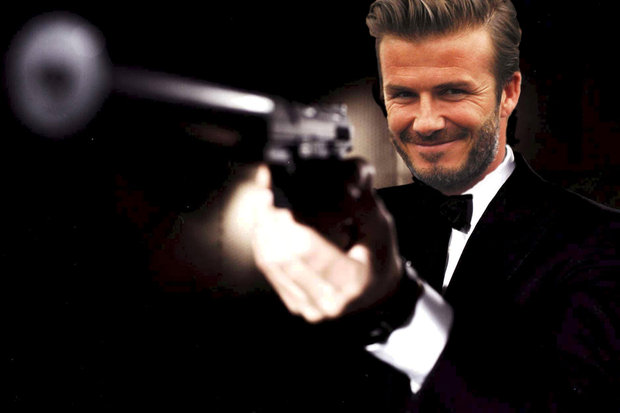 Beckham replied on her wife suggestion
Victoria who turned from singing to fashion designer feels that her husband is the best choice for the role of James bond. When the question about the role of bond was asked to her husband then he replied "I have some friends who are actors, But I don't think I have any plans to become an actor. I am not sure I would be very good at it."
But his wife is not satisfied & we know the fame of Beckham & we all wants this soccer superstar as a lead role in film like James bond. Victoria is a wife who can make sacrifices and her children and husband are the first priority over fashion.
One more question was asked to both of them. The question was On what topic you talks football or fashion? Victoria said "We talked about both topics & after hearing this answer, David replied I would say we talk more about football " Sometimes, Victoria also gets tips from her husband about fashion including his hair style. The couple is called as the fashion icon of England.
About David Beckham a quote is written and that is "No matter which football club or country you support you will miss his free kicks." Now He is retired, so how many of you wants Beckham as in movies?
Get Your Stuffs in Jiyofulllife
Source: The Sun