Twitter Reactions On Sacking of Carlo Ancelotti: Real Madrid's president Florentino Perez announced the sack of Carlo Ancelotti few days ago that shock almost every Madridistas. Under the management of Ancelotti, Real Madrid achieved the dream of La Decima and won the first trophy of FIFA Club World Cup. But his next year remained trophy-less which is the biggest reason by was sacked by Real Madrid. After this news, fans responded on twitter with shocking and funny tweets. We have gathered some tweets that we found on twitter. So have a look on these tweets and read what other thinks about it.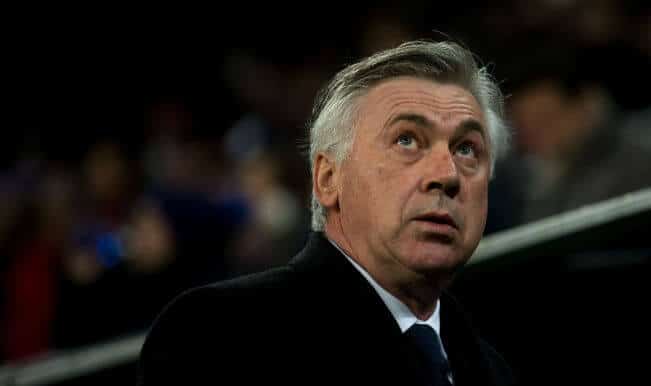 Twitter Reactions of Sacking of Carlo Ancelotti
Florentino Pérez: "The Board of Directors remove Ancelotti as Real Madrid's coach. His replacement will be announced nex week". #RealMadrid

— Real Madrid C.F. (@realmadriden) May 25, 2015
I'd like to keep in mind this two fantastic years at Real Madrid. Thanks to the club, the supporters and my players. #HalaMadridYNadaMas — Carlo Ancelotti (@MrAncelotti) May 25, 2015
If Ancelotti had been available 12 months ago, it would've been interesting to see whether United would've gone for him rather than LvG? Hmm — Eric MUFC (@EricMUFC1878) May 25, 2015
Ancelotti gave them their much awaited La Decima. Jst 6 bad months and Madrid forgets everything. As always, ungrateful Madrid #Ancelotti — Alikhandro Samba (@HSamba99) May 25, 2015
Feel sorry for Ancelotti. He deserved better He can leave with his head held high. — Omari the 13th (@the13bajan) May 25, 2015
Real Madrid's obsession with winning has got them to where they are, but they are quite disgraceful in the way they treat their managers — Saransh Gehlot (@saransh2703) May 25, 2015
Could be an interesting summer of managerial merry-go-round with Ancelotti, Benitez and Klopp all looking for new clubs. — Michael Clarke (@MClarkeShow) May 25, 2015
If Mourinho and Ancelotti aren't deemed good enough, you've got to start thinking that the problem at Real Madrid isn't with the manager(s). — TheODDSbible (@TheOddsBible) May 25, 2015
People saying Ancelotti isn't a good "league manager." The Serie A, Ligue 1 & Premier League medals in his trophy cabinet say different.

— John Bennett (@JohnBennettBBC) May 25, 2015
Ancelotti sacked, Rodgers still in charge. Madness! — Indigo (@IndigoLFC) May 25, 2015
I ve seen Real fans fight over whether a manager is right for the club or not, except for Ancelotti. It's a shame pic.twitter.com/XeX8gHsttg — Bearded Man Utd Fan (@TarekTamo) May 25, 2015
Perez be like… pic.twitter.com/OvvhJ9QUhM — Miss Rmadrid♔ (@Coraz0nBlanco) May 25, 2015
Cristiano and James begging Perez to keep Ancelotti [@omomani]. pic.twitter.com/IWP7uy2Fho — SocialRMadrid (@SocialRMadrid) May 24, 2015
Well done Perez. Well done. #PerezOut pic.twitter.com/GnW5pdvg04 — Ancelotti (@MadridVoice) May 25, 2015
Do you think Real Madrid has done correct after sacking Carlo Ancelotti?