Have you ever wondered about the best football managers with average number of games they require to win another trophy? Here we are providing you the list of top 10 football club managers who have made habit of winning trophies. Managers are the backbone of every team. They are responsible for every win, loss and draw of their teams. Today, we have picked up the best football club managers who have great record of winning trophies.
Top Football Managers With Average Trophy Win Per Games
10. Sir Alex Ferguson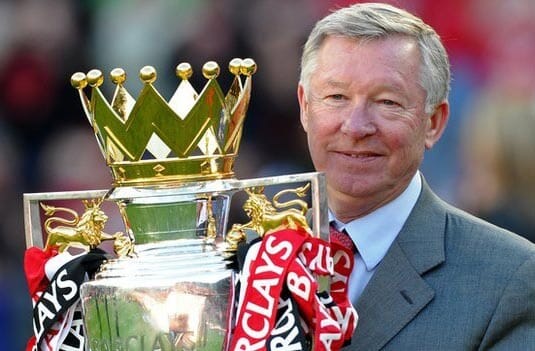 Matches: 2,131 Trophies: 44 Trophy Average: 48.43 matches Teams managed: St Mirren, Aberdeen, Manchester United The all time best manager of Manchester United rebuilt the British club and won all trophies with his squad. He coached St Mirren, Aberdeen and Manchester United and won total of 44 trophies in his managerial career. His won first ever trophy with St Mirren in 1976–77. At Manchester United, Sir Alex Ferguson won 13 Premier League trophies, five FA Cup and four league cups in addition with two Champions League trophies. Interesting: Top 10 Highest Paid Football Managers 9. Roberto Mancini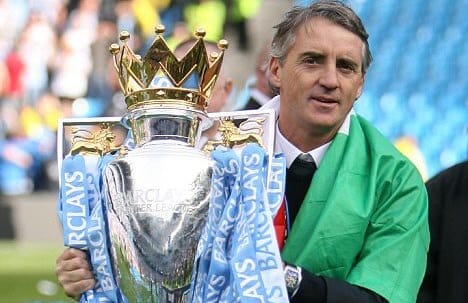 Matches: 627 Trophies: 13 Trophy Average: 48.23 matches Teams Managed: Fiorentina, Lazio, Inter Milan, Manchester City, Galatasaray Mancini's tasted huge success at the Italian club Inter Milan where he won Serie A thrice, Coppa Italia twice and Supercoppa Italiana two times. The manager also managed Premier League club Manchester City where he won Premier League, FA Cup and FA Community Shield. 8. Fabio Capello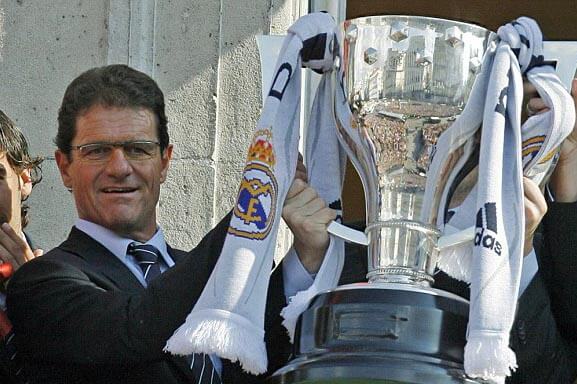 Matches: 625 Trophies: 13 Trophy Average: 48.07 matches Teams managed: AC Milan, Real Madrid, AS Roma Four times Serie A winner at AC Milan also won Supercoppa Italiana three times. He lifted the UEFA Champions League trophy of 1993-194 and European super Cup in 1994 with AC Milan. 7. Vicente Del Bosque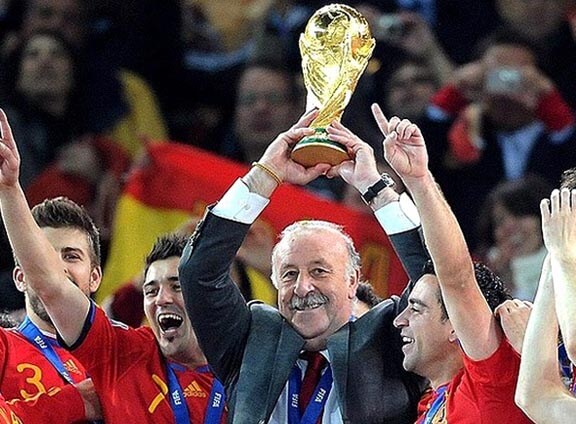 Matches: 472 Trophies: 10 Trophy Average: 47.2 matches Teams managed: Real Madrid, Spain One of the best Real Madrid's manager Vicente Del Bosque won the two La Liga titles, one Supercopa de Espana, one Copa Iberoamericana. He won two Champions League titles in Real Madrid. In 2010 he won the first ever World Cup for Spain and after two years, he lifted the trophy of European Championship in 2012. 6. Louis Van Gaal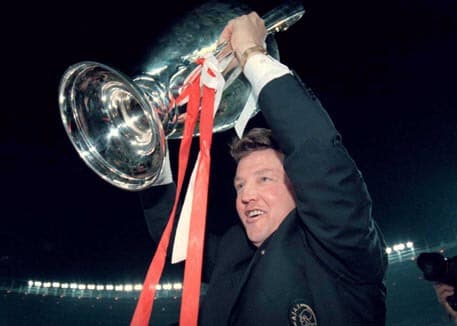 Matches: 831 Trophies: 19 Trophy Average: 43.73 matches Teams managed: Ajax Amsterdam, Barcelona, AZ Alkmaar, Bayern Munich The current Manchester United manager Van Gaal's huge success came in Ajax, winning Eredivise thrice, KNVB Cup, Johan Cruyff Shield thrice and Champions League also. He manged one of the biggest European football clubs like Barcelona and Bayern Munich. Interesting: 2015 Richest Soccer Clubs 5. Ottmar Hitzfeld
Matches: 1,039 Trophies: 26 Trophy Average: 39.96 matches Teams managed: Aarau, Grasshopper Zurich, Borussia Dortmund, Bayern Munich His trophy haul began in Switzerland, with league and cup successes with Aarau and Grasshopper Zurich. Moving over the border to Germany, Hitzfeld coached Germany's big clubs which includes Borussia Dortmund, Bayern Munich. 4. Jock Stein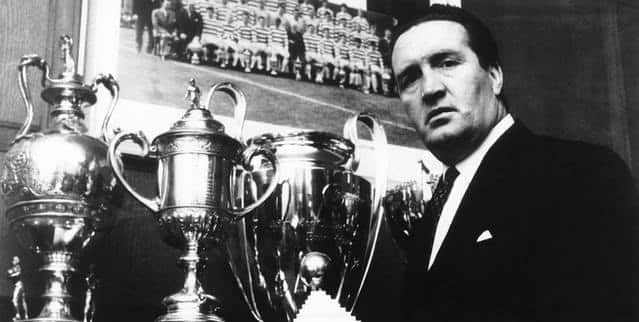 Matches: 1,005 Trophies: 27 Trophy Average: 37.2 matches Teams managed: Celtic, Scotland He is probably the best manager Celtic ever had. The ten times Scottish league champion also won total of eight Scottish cups and six league cups. While managing Scotland, he won Rous Cup in 1985. 3. Walter Smith
Matches: 766 Trophies: 21 Trophy Average: 36.47 matches Teams managed: Rangers During his whole football managerial career, Walter Smith all trophies with Rangers. During his first tenure in the nineties, the Gers won seven league titles in succession. Returning to Ibrox after stints at Everton and with Scotland, he won eight more trophies and guided the team to the 2008 UEFA Cup final. 2. Jose Mourinho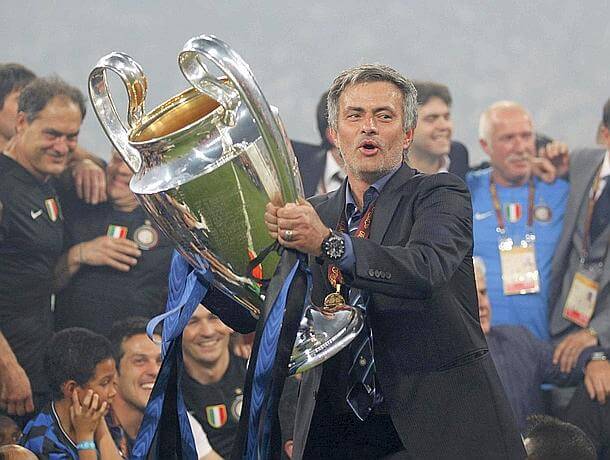 Matches: 378 Trophies: 19 Trophy average: 34.6 matches Teams managed: Porto, Chelsea, Inter Milan, Real Madrid The Portuguese have record of winning 19 titles after managing 4 European football clubs. He is the manager who have won trophies with every team that he managed. After returning to Chelsea from Real Madrid, Jose Mourinho won Capital One Cup defeating Tottenham Hotspur and said "It's difficult for me to live without titles. I need to feed myself with titles." 1. Pep Guardiola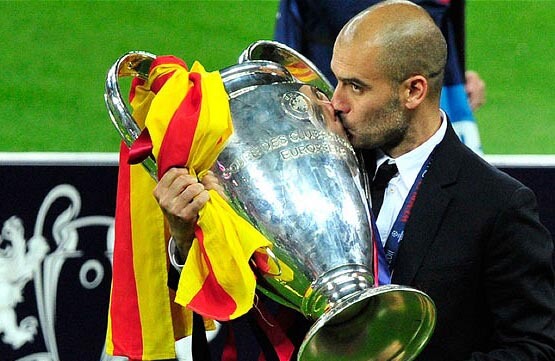 Matches: 378 Trophies: 19 Trophy Average: 19.89 matches Teams managed: Barcelona B, Barcelona, Bayern Munich It would be hard to believe but according to stats, Pep Guardiola is the best manager in terms of winning trophies rapidly. The manager of Bayern Munich is holding record of winning trophies after every 20 games. The manager who build Barcelona is the only manager who won five trophies in one season.