Here are the top 10 football clubs of 2013. In last season of leagues and cups, there were lots of changes. Some clubs upgraded their rankings whereas some of them have to satisfy lower ranking than before. This is due to transfer of not only players but also transfer and retirement of managers which affected a lot to whole team. This time the German Football club is at the top position. So the countdown will start when you scroll down.
10. VALENCIA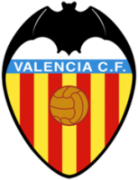 The countdown starts from the Spanish football club Valencia. It has scored total of 9937 points. The team has won 300 matches and lost 100 matches & the remaining were draws. Its official name is Valencia Club de futbol. The foundation of the club took place in the year of 1919 and it is one of the most successful football clubs of Spain. M. Dukic is the current manager of this club.
Club colors: White — Black- White
9. Juventus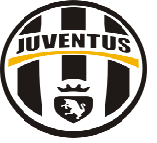 The official name of the club is Juventus FC. About 115 years ago on 1st November, 1897 the foundation of club took place. It is collected 10040 points in the top 10 football club table and occupied 9th position. Antonio Conte is holding the command of manager of club. Juventus belongs to football stadium named Juventus stadium which has total audience capacity of 41,000. Agnelli family is the owner of club. Its league is Serie A.
Club Colors: Black white horizontally stripped — white- white
8. Benfica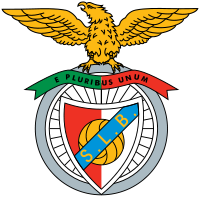 At the 8th spot, Portugal football club Benfica FC occupied this position. It has collected total of 10304 points and made Portugal proud of it. Its official name is SL Benfica and was founded in 28-Feb-1904 (about 109 years ago). When it was founded its name was Sport Lisboa. Its home football stadium is Estadio da luz which is located in Lisbon, the capital of Portugal. The capacity of stadium is 65,647. Jorge Jesus is the current manager of Benfica.
Club Colors: Red-White/White/Red
7. Manchester United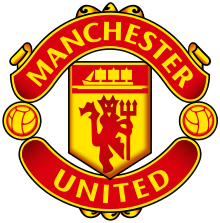 The number 1 football club of GBR Manchester United got the seventh position in this ranking. Recently, it has won the title of Premier League of 2012–2013. Man United has scored 11837 points and won 283 matches. After retirement of Sir Alex Ferguson, David Moyes took charge as manager of club. The club called as The Red Devil as their nickname. 134 years ago on 1878 the club was founded. At that time it was called as Newton Health LYR F.C. Its stadium is Old Trafford having capacity of 75,731.
Club Colors: Red/White/Red.
6. Borussia Dortmund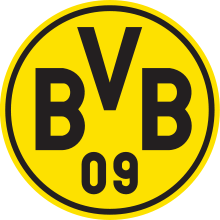 The first German club in the countdown which got sixth position is Borussia Dortmund. It has won 303 matches and the total points are 12074. It was the finalist of UEFA Champions League 2012–2013 after beating Real Madrid in semi finals but lost final. The club was founded in 19th December 1909. Its home stadium is Westfalenstadion which has total audience capacity of 80,720. Jurgen Klopp is the current manager of Borussia Dortmund.
Club Colors: Black-Yellow / Black / Black-Yellow.
5. Chelsea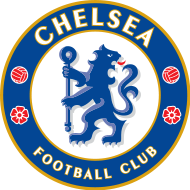 Another club from GBR which is at the 5th position of top football clubs. The current UEFA Europa League champions Chelsea scored 12609 points and won 2083 matches and lost 300. Jose Mourinho who was last manager of Real Madrid is now the new manager of Chelsea FC. 108 years ago, on 10th March 1905 the English club was formed. Nickname: The Blues. It home stadium is Stamford Bridge. The capacity of Stamford Bridge is of 41,837. Its league is Premier league and it got 3rd position in last season.
Club Colors: Blue. Blue/ White
4. Atletico Madrid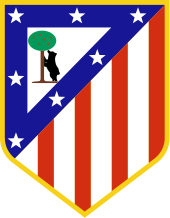 On 4th Spot we have one more Spanish football club and that is Atletico Madrid. The club has raised its level with a huge margin in last 5–6 months. Its total points are 12796 and have won 300 matches but in lost of 100 matches. The Madrid city based club was formed in 26th of April 1903. Estadio Vicente Calderon is the stadium which belongs to it. This ground has total capacity of 54,960. Right now Diego Simeone is the manager of this club. Interesting news is that recently, the Spanish football superstar David Villa has joined this club from Barcelona.
Club Colors: White – Red Horizintally Stripped/ Blue / Blue
3. Real Madrid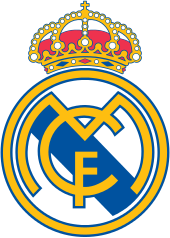 So we are in the top 3 clubs of this season. Real Madrid is the club which at the 3rd position. The world's richest football dropped its position from 1st position to 3rd. The total points collected by the club are 14685, won 300 matches in loss of 100. About 111 years ago the foundation of club took place in 6th March 1902. Its home stadium is Estadio Santiago Bernabeu located in Madrid. Estadio Santiago Bernabeu has capacity of 85,454. After transfer of Jose Mourinho to Chelsea, Carlo Ancelotti is new manager of club. In last season of La Liga it finished with 2nd position.
Club Colors: White / White / White
2. Barcelona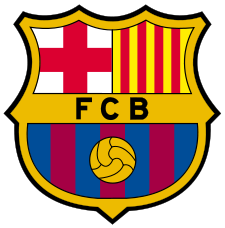 The last Spanish club is this ranking with 2nd position is Barcelona. This team is equipped with lots of superstars and the number 1 Lionel Messi with Iniesta, Xavi helped the club to occupy this position. Recently, Neymar is also signed by club and he scored a goal to make a draw with Atletico Madrid. It has collected 14986 points and has won 300 matches. On 29 November 1899 it was founded as Foot-Ball Club Barcelona. One of the most popular stadiums Camp Nou belongs to his club. Gerardo Martino is the current manager of Barcelona. The club is the champion of La Liga of last season.
Club Colors: Red-Blue horizontally stripped / Red / blue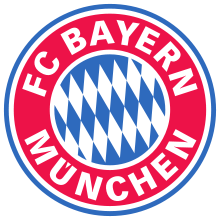 So here is the current number one football club of season 2013. The German club Bayern Munich is holding the crown of no. 1 Spot. With 16891 points and total wins of 303 the club is making huge disaster to other clubs. The current champions of Champions League and the finalist of last season of champions League (2011–2012) beat Barcelona in semi-finals and Borussia Dortmund in final. Also it is the champion of Audi Cup after beating Manchester city which was organized in Germany.
About 113 years ago, it was 27th of Feb 1900 when it was formed. Allianz Arena is the stadium which belongs to this number 1 club. Allianz Arena has audience capacity of 71,137. The stadium got the responsibility of organizing an upcoming match between Bayern Munich vs. Chelsea about to come. Bayern Munich is the current champion of German League Bundesliga (2012–2013).
Club Colors: Red / White / White
Changes in rankings is possible due to continues of matches