Chelsea goalkeeper Thibaut Courtois has revealed his new football clubs as they goalkeeper wants to say goodbye to Chelsea football club. The goalkeeper had incredible season with Atletico Madrid and now he wants to join Real Madrid in the upcoming months. The winter transfer window is open now and Courtois wants to leave his current club for the Spanish club.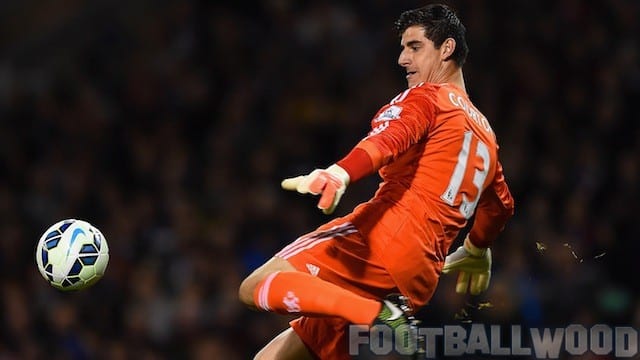 Thibaut Courtois Wants To Leave Chelsea For Spanish Club
He has only just returned to the squad of Chelsea after a long term injury problem, but speculation suggests he is planning an exit from the Premier League club. Despite the good form showed by Keylor Navas in the first half of this season, the Spanish giants are rumoured to be interested in another goalkeeper to act as a long term successor to Iker Casillas. Read also: Adidas Ace 16+ purecontrol boots Looking at the defence of Real Madrid, it is possible that Madrid could sign a new goalkeeper in this transfer window. Although Navas is the first priority, but the new goalkeeper will act as main keeper in Navas' absence. He is apparently keen to move back to the Spanish capital, where he enjoyed an excellent spell on loan with Atletico Madrid, winning the Liga title and making the final of Champions League 2013–14. Meanwhile, Chelsea are at 14th spot in current standings of Premier League 2015–16. So far, they have five games in first half of this season, collected 20 points. The club also advanced to UEFA Champions League 2015–16 round of 16 in which they will play against French club Paris Saint Germain.