Today we are sharing the lyrics of one of the most popular ad commercial of Adidas which is known as There Will be Haters. The German based sports brand unveiled lots of sports accessories under this slogan. Football fans are also appreciating this TV commercial. In the first part of There will be haters ad, Gareth Bale, Luis Suarez, James Rodriguez and Karim Benzema were featured. Whereas in its recent video, there is only Lionel Messi with his newly Pibe De Barr10 football shoes which are recently unveiled by Adidas. So get ready for the lyrics of both parts ad video.
Lyrics: Adidas There will Be Haters Part 1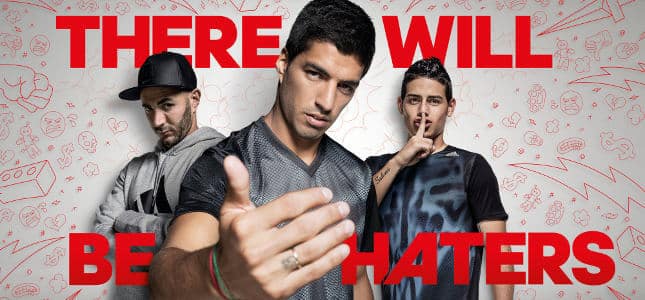 Before going to read the lyrics of this ad video, let's have a look on its official video below.
https://www.youtube.com/watch?v=UNiGSf2Sy30
They hate the way you walk. They hate the way you talk. They hate the way you stand up and the way you stand out. They just want to take you out. And they hate that they couldn't if they tried. They hate that you score all the goals and all the girls. They hate it when you win. The way you celebrate. When you lift that trophy — kiss your finger. They hate the way everyone's talking about you. That you have got the magic touch. That you are the best player on the street, the team, the pitch, the league, the country, the world. And they hate your shiny new boots. They hate your boots because they wish they were in them.
Related: Download there will be haters ad video
Lyrics: Lionel Messi There will be Haters Part 2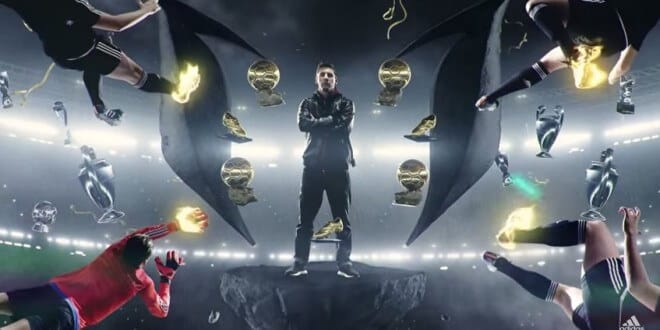 https://www.youtube.com/watch?v=x5UfNmZ4-Pg
This new ad is featured with Lionel Messi alone with his all Ballon D'or trophies and golden shoes. It is also featured his new shoes Pibe De Barr10 which are now available for purchase. Check out the lyrics of Adidas AD commercial below.
You never be good enough, or big enough. You never make it with the big boys in the big league. You never leave your little own home town it begins. And you never make your overseas definitely not in first class. You never score with your head or your right foot. You never even stand on your feet. When you do go down, you never get back up. You never win a FIFA Ballon D'or. You never break a record You never be a champion, a champion of champion, a hero, a legend You never be the greatest and never the greatest player that's ever lived.
Enjoy these lyrics of Adidas there will be haters ad and don't forget to share this article with your friends.