If you're reading this, there's a good chance you're already football-obsessed. However, if there is another sport you follow with a passion, there's a good chance it's basketball — well, at least more so than sports like American football or baseball. You see, both football and basketball share a slew of similarities, which draws a shared interest from many fans across the world. This phenomena is actually a recent occurrence, too. Let's delve deeper into that two-sport overlap and see how we got here to begin with.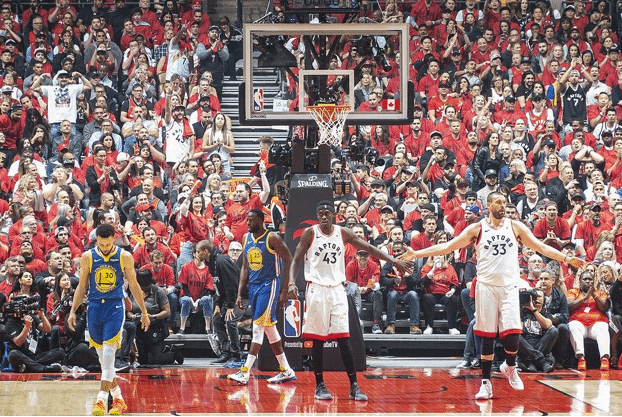 Global Popularity We already know football is THE most-followed sport in the entire world. That's not a debate, but making a strong case for second is basketball. Thanks to the sport's global talent pool and attention-grabbing events like the NBA Finals or March Madness gambling pools, basketball has grown its presence tremendously over the last decade. Outside footballers, some of today's most-known athletes on a world scale are NBA superstars — Giannis Antetokounmpo, Luka Doncic, Joel Embiid, and LeBron James, to name a few. Three of the four aforementioned names are born outside the United States, too, which has helped basketball grow in popularity in other continents that are typically all about football. And if you know anything about famous people, they generally like being in each other's companies. That's why it's no wonder they routinely go to each other's games and pose in TV commercials together, which again bridges the gap between the two sports and each fan base. Stars On The Pitch Aren't Quiet About Their Basketball Love Many fans hang on every word that their favorite footballers say, including what they enjoy doing outside the football field. For many of the top players today, that's basketball — both playing and watching it. The list of footballers that don't hide their basketball interest is long. Too long, in fact, but a few prominent names include Antoine Griezman, Paul Pogba, Neymar, and Carlos Vela. Heck, for some players, being such a hardcore basketball fan has actually caused problems. In Pogba's case, his Manchester United side actually barred him from playing, to negate any risk of injury. As for Vela, the media has constantly criticized him for a perceived "lack of love" for football. And Vela's old quote saying, "I prefer to watch an NBA game a thousand times more than a football match" didn't help his cause in that respect either.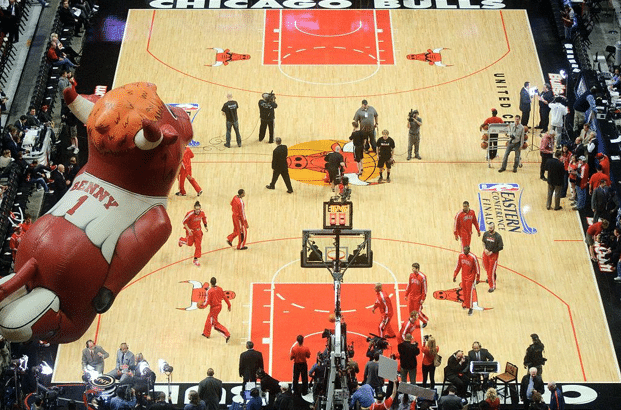 Football Skills Create NBA Hall Of Famers Many of the best players to ever play basketball at one time played football, too. Most of that time on the pitch came in their youth, which helped them build the footwork skills to eventually excel on the hardwood court down the line — advice that today's young generation surely hear and implement themselves. Players that fit this bill include Kobe Bryant, Paul Gasol, Hakeem Olajuwan, Steve Nash, among others. The latter two have been especially vocal about the positive effects playing football had on their careers. Heck, Nash was even a football commentator during the Champions League tourney, once again doing his part to cross-pollinate the sport's audiences. Free Agent/Transfer Drama Let's go ahead and say it: basketball players and footballers, especially the star ones, are both divas. No other athletes compare to the two when it comes to "getting their way." You see this transpire while switching teams. Players are quick to ask to go elsewhere when things go sour and an opportunity to become teammates with a friend is presented. This "will he go, won't he go" drama leaves fans hooked for more. Seriously, the transfer/free agency drama of both sports has become as equally entertaining as the games themselves, if not more. Other sports — with their less diva-ish players — don't feature the same attention-grabbing drama, for better or worse. Child-To-Pro Ambitions Our last basketball-football connection is once again centered on its players. In each of these sports, teenagers can quickly become pros — and that's actually the expectation for the brightest of talents. That's a sharp contrast to American football, where most don't become professionals until at least 21 years of age. For a sports-loving kid, the sheer youth of rookie footballers and basketball players is something they can connect with more easily since they're almost of age together. That connection helps build stronger affinity to the players and sports, alike.