The Italian national team drew with Switzerland (0:0) in the 2022 World Cup qualification away match. Thus, the team of Roberto Mancini extended the winless streak to 36 matches, updating the national and world record.
There are 29 wins and seven draws in this period. The previous defeat was against Portugal in the League of Nations on September 10, 2018. Since then, Roberto Mancini has had everything under complete control.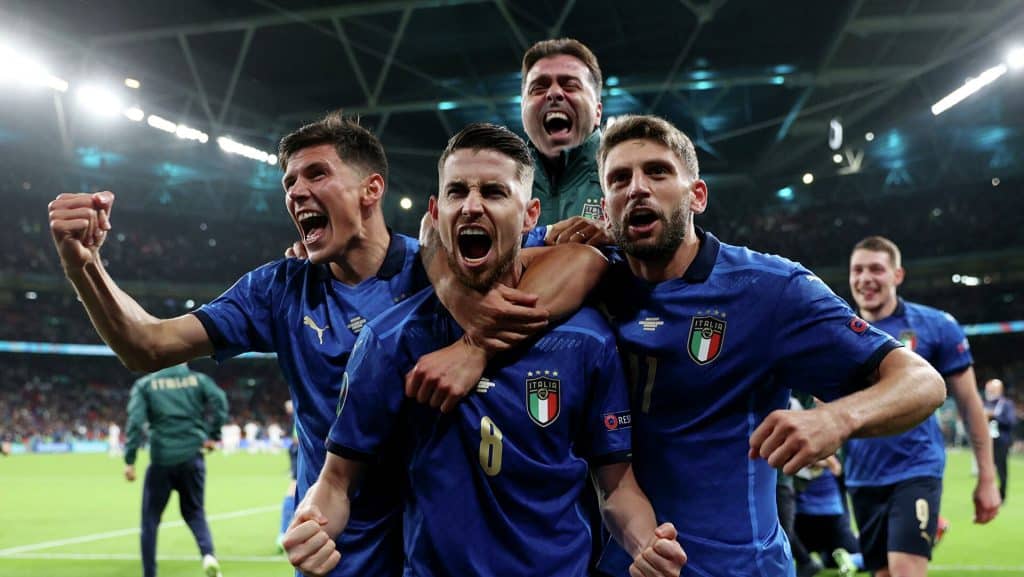 Recall which super teams are now left behind:
Brazil of the mid-90s. The pearl of the series is gold at the 1994 World Championship. That team was assembled by Carlos Alberto Parreira and developed by his assistant Mario Zagallo. The series lasted for almost three years – from February 1993 to January 1996, when the Brazilians reached the final of the CONCACAF Gold Cup in a non-playing squad but lost there to Mexico with Cuatemoc Blanco (he scored).
Spain of the late 2000s. What is still fresh in my memory: first, the team of Luis Aragones accelerated and won Euro 2008, then with Vicente del Bosque, the series got stronger and reached a record. And she stopped in South Africa – but not at the World Cup, but a year before it: when the Spaniards lost to the United States in the semi-finals of the Confederations Cup due to goals by Josie Altidore and Clint Dempsey.
Now Italy has an opportunity to go ahead: on September 8, a home match with Lithuania. But then it will be more difficult: on October 6, the semi-final of the League of Nations with Spain, and if you pass it – the final with Belgium or France.