Samsung's new football ad video "Football will save the planet" is back with a short break after first episode. With best footballers across the globe, Samsung is looking to promote Galaxy smartphones with football as the game has huge fan followers. We have made collection of best wallpapers of Samsung Galaxy 11 Football ad which we are sharing right over here. In this team, football super stars like, Cristiano Ronaldo, Lionel Messi, Iker Casillas, Mario Gotze, Wayne Rooney & some other players are also included.
Samsung Galaxy 11 Football Ad Wallpapers
Few months ago, Samsung introduced a new ad campaign for its Galaxy products. We have seen some great footballer who were selected called Galaxy 11 to fight against aliens in order to save the plant Earth. After first ad video, the South Korean giant took a break, may be they were making the second episode of this campaign. Few days ago, the Real Madrid star winger, Cristiano Ronaldo revealed that they'll be back within 2 days. So this is the good news for the football fans & for those who are using Samsung products. Have some wallpapers of Samsung optimistic ad campaign, Football will save the planet.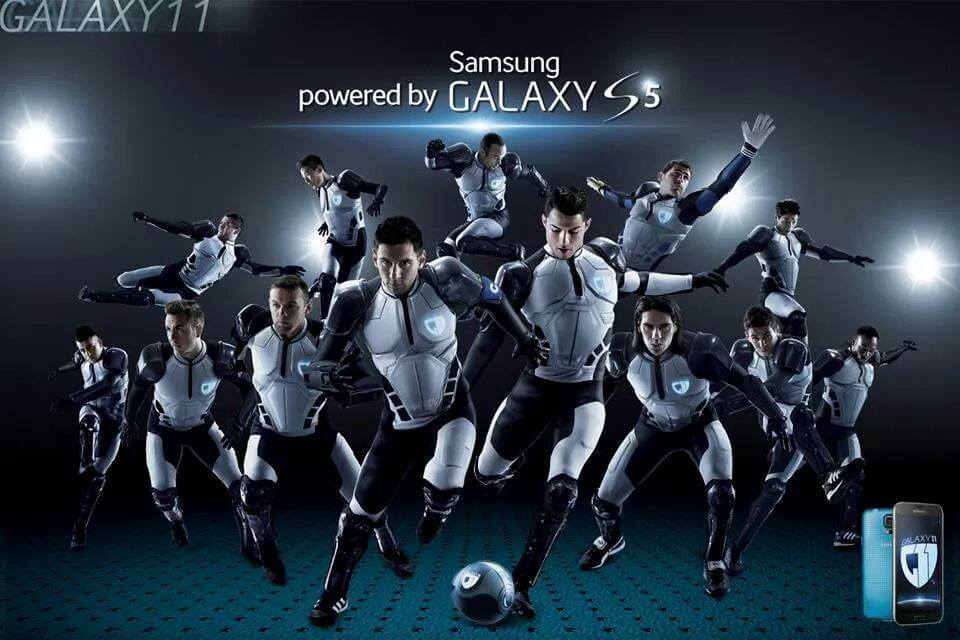 Watch Video of First Episode here: Galaxy 11 Football Ad