Here is the Complete Biography of Dutch Footballer Robin Van Persie. You will find about his Personal & professional life. Also this covers Van Persie info with Honors & awards to him. He is a Dutch player who is currently playing for English number 1 football club which is Manchester United & for his national team. He was born in Rotterdam, a city of Netherlands. The striker wears a jersey number 20 which is wisely sold in football world. After Cristiano Ronaldo transfer to Real Madrid, he was signed by Man United & till now he has played 40 mathces in which he scored 28 goals. For his National team of Dutch his appearances are 77. Out of these 77 matches he has scored 36 goals for his team. His religion is Muslim
Robin Van Persie Profile

Date of Birth

6th-Aug-1983

Birth place

Rotterdam, Netherlands

Playing position

Striker

Height

1.88m

Current Club

Man United

Club Career

Year

Club

Apps.

Goals

2001-04

Feyenoord

61

15

2004-12

Arsenal

194

96

2012*

Manchester United

56

37

National Career

2000

Netherlands U17

6

0

2001

Netherlands U19

6

0

2002-05

Netherlands U21

12

1

2005*

Netherlands

82

41
Early life of Robin Van Persie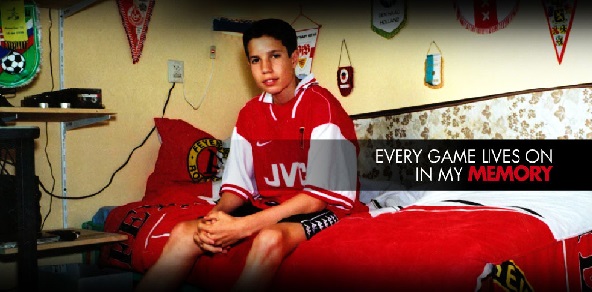 Van Persie lives very activeness and enjoyable personal life. He maintains very well him both in personal & professional life. His mother Jose Ras is jewellery designer & also a painter who loves to teach children who are in need of it. While his father named Bob is a Sculptor. After sometime his parents got divorced & his gather brought him.
DON'T MISS:
Gareth Bale Biography & Awards
When he started his school, he was sent out of class daily. All teachers were bothered due to his behavior. But he loves to play football & he decided to make his career in this sports game. So he joined football camp where he started training. After joining Arsenal FC he married to Bouchra. His wife gave birth to 2 children one is boy & second one is girl. Son's name is Shaqueel & daughter name is Dina.
Robin was also under controversies. It was year of 2006 during which he was got arrested by Dutch police & the case was about rape. Sandra Krijgsman (Miss Nigeria), reported that she was attacked by Persie in hotel. He had spent 14 days of his life in prison of Dutch. But in the end, without any charge he was released soon and the case was closed.
Capabilities and Weakness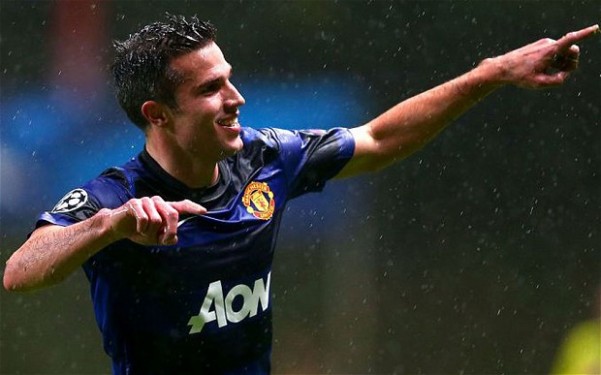 Strengths: He is called a game changer instantly. With his skills and techniques, he is able to make quick moves & beat the defense of opponent team. With a ball on his feet he is unstoppable. He has improved his game 7 takes his performance to new level in Arsenal and thereafter in Man United.
Weakness: In the air he is very well. One of his big problems is about his injuries & he did not played some matches due to injuries. His fitness coach spends most time with him as compared to other footballers.
Van Persie had solely been taking part in within the Eredivisie club's 1st squad for a few of seasons before opting to maneuver to London for a party £2.75m. Arsenal coach Arsene Wenger reworked him from a leftist to a forward & also the result was spectacular. His decision of forwarding results helped arsenal to win titles.
When the 2006-07 began it came with associate mobile volley against Charlton Athletic. Wrenger named it "the goal of a life-time" & it was later named BBC Sport's "Goal of the month" for the month of September. He additionally capped of the civil year by being named the 2006 urban center athlete of the year.
Then his season complete early for the second time, thanks to the fracture within the right foot even supposing. Van Persie was cut and reinvigorated for an outsized a part of the season, he completed the season as Arsenal's prime goal scorer with thirteen goals in thirty one appearances.
Honors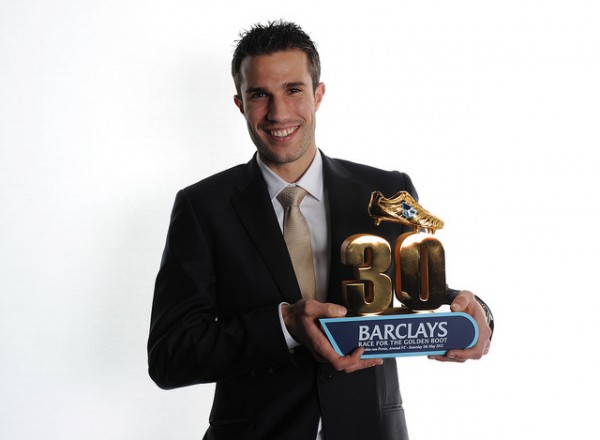 Club
Feyenoord
Arsenal
FA Cup: 2004-05

FA Community shield: 2004
Manchester United
Premier League: 2012–13

FA Community Shield: 2013
International
Individual
KNVB Best young talent award: 2000-01

Dutch football talent of the year: 2001-02

Premier League player of the month: November 2005, October 2009, October 2011, December 2012, April 2013

Rotterdam Sportsman of the year: 2006

BBC goal of the month: September 2006, December 2008, December 2011, August 2012, April 2013

Arsenal top goal scorer: 2006-07, 2008-09, 2010-11, 2011-12

Arsenal player of the year: 2008-09, 2011-12

UEFA Euro 2008 Bronze boot winner

Premier League golden boot landmark award: 2011-12 (10), 2011-12 (20), 2011-12 (30)

Premier League golden boot: 2011-12, 2012–13

PFA player of the year: 2011-12

PFA fans player of the year: 2011-12

Premier League PFA team of the year: 2011-12, 2012–13

FWA Footballer of the year: 2011-12

ESM team of the year: 2011-12

Sir Matt Busby player of the year: 2012–13

Manchester United goal of the season: April 2013 (Vs Aston Villa)