Former Brazilian and Real Madrid midfielder Roberto Carlos speaks up about his statement. The Brazilian claimed it as a joke and said it was a joke. Few days ago, Roberto Carlos stated that Neymar can move to Real Madrid, but all he said was a joke, Carlos said. During an interview with Punto Pelota, Carlos claimed he would be able to talk with Neymar into a sensational switch across the clasico divide.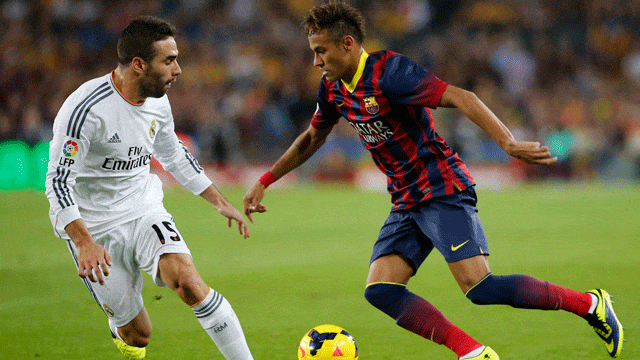 Roberto Carlos: I Was Joking About Neymar's Real Madrid Move
Roberto Carlos said "I only said what I said as a joke and someone took it seriously, But Madrid always signs the best players in the world." If you remember, Carlos stated that he can bring Brazilian superstar Neymar to Real Madrid as he previously said
"I can bring Neymar to Real Madrid. He is still very young and I am sure next year he will finish higher in the Ballon D'or."
"I'm happy that Madrid may be interested in giving me a job, but I am only here to watch the squad training and to learn. I am about to start my top level coaching studies. I've already spent five years coaching in Turkey, Russia and India. But I've got a lot to learn and I need to take things one step at a time."
Roberto Carlos is currently spending time in the Spanish capital where he is watching Zinedine Zidane's Madrid team up close and personal, but he has played down rumors of an immediate move on to the club's coaching staff.
Real Madrid are still at the second spot in current standings of Liga BBVA 2015–16 under the management of their new manager Zinedine Zidane. The club is four points behind league leaders Atletico Madrid with 43 points. Their next rivals are Real Betis against whom they'll play next La Liga 2015–16 match on 24th of Jan 2016.